When you're connected, you're not alone.
It's estimated that only 1 in 30,000 people in the U.S. have Koolen-de Vries Syndrome, KDVS, a rare genetic condition associated with developmental delays and several health concerns. Patients require multiple doctors, therapies, medications and ongoing tests—making it a difficult condition to face alone.
Since KDVS was first identified in 2006 and is thus a relatively "new" syndrome, research is based on a small number of individuals. There is great need for families to connect, share information and support one another.
That's why Cox worked with families of children diagnosed with KDVS to help share their story—a journey of how connection helped them navigate one of the rarest conditions in the country.
Meet the families
Joe is 14 years old and was diagnosed with KDVS at 18 months old. His mom, Ann, became more involved in the KDVS community. At first, she reached out to other parents for doctor recommendations and advice. But now, she's the one helping new parents work through their kids' diagnoses.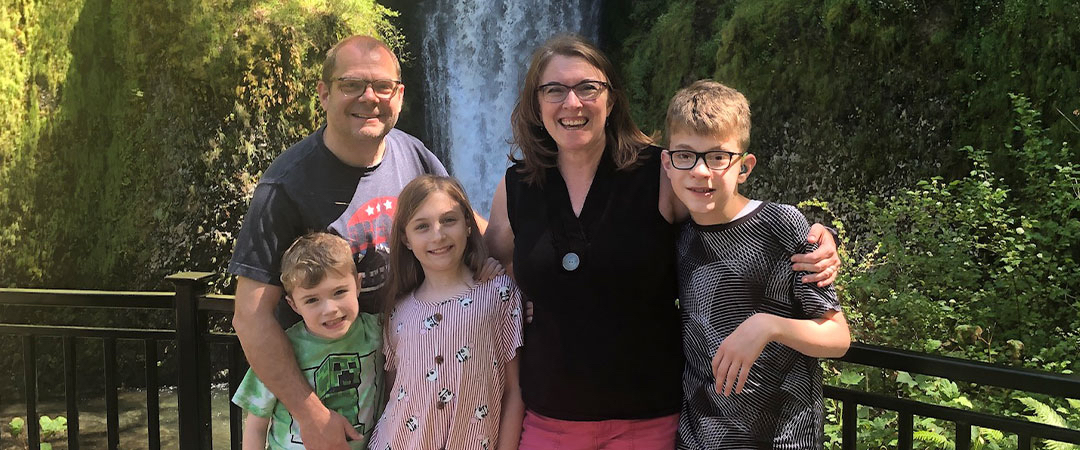 Left to right: Tom, Mark, Catie, Ann and Joe
"The actual, real lived experiences from other people can look very different sometimes than the black and white brochure you're given. You know, connecting with other people has really helped me change what my original expectations were for parenting and this whole journey of life. It's brought me hope." – Ann
-------------------------------------------------------------------------------------------------
Lily is 11 years old, and her family was told upon diagnosis, at 22 months, that she may never walk. Her mom, Marci discovered a social media group for KDVS families and found a member who lived only four miles away from her. She sent a message, and before she knew it, they shared everything she needed to know about Lily's diagnosis, from tests she needed to get done to who she needed to contact for treatment.
That member was Ann, Joe's mom. And they're still friends today.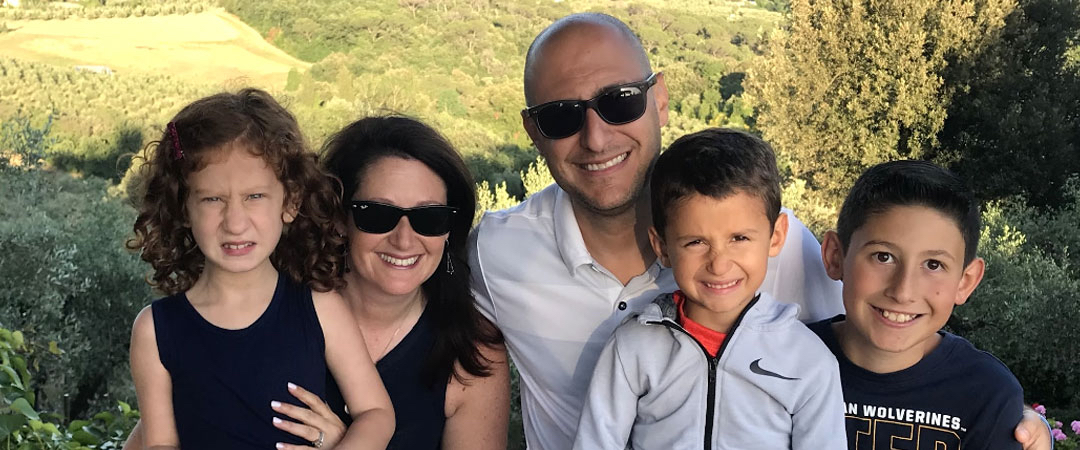 Left to right: Lily, Marci, Josh, Jackson and Brendan
"The connections with other Koolen-de Vries families have been such a tremendous source of inspiration and help as we navigate this journey. We celebrate with each other, support and encourage one another, look to each other for advice and also mourn the loss of what we expected. We truly are family to each other." – Marci
Stories like these remind us of the importance of connection—because when you're connected, you're not alone.
Want to learn more?
Get to know Lily and Joe in this Q&A.
If you are interested in getting involved and supporting the KDVS community, visit KDVSfoundation.org/donate for local opportunities to make an impact.