The story about how Harley got her groove back.
Opinion | By: Kennith Everett
Birds of Prey (2020) is what feminism looks like in the new decade. Hitting box offices with a femme-centric cast, that's not only star-studded, but backed with a plot that you're not soon to forget. If you think Taylor Swift's squad is the coolest girl clique you've ever seen then Margot Robbie (Harley Quinn), Mary Elizabeth Winstead (Huntress), Jurnee Smollett-Bell (Black Canary), Rosie Perez (Renee Montoya) and Ella Jay Basco (Cassandra Cain) are kicking butt, taking names and absolutely giving Ms. Swift a run for the money.
This WB, DC film is a must watch and a great prequel to Women's History Month. Margot Robbie does an amazing job at playing the hyper-crazed, ex of the Joker who just wants to find strength in her independence. The movie feels like an alternative reality that was dreamed by Tarantino, if he directed a breakup-action-superhero hybrid. Harley Quinn is such a dynamic character in the comics and Robbie does an interpretation of Quinn that feels like a branch out from who we thought the character could be and leaves you feeling as though this is the only right portrayal of Harley Quinn.
The music in the film, produced by Atlantic Records, is also all-female with musical appearances from up-and-coming rap-tress Doja Cat, singer Normani and female rapper Megan the Stallion and many others. The music follows the theme of the movie which is one of new found freedom. Which is a theme that not only applies to Harley Quinn but also all the female characters in the movie.
"Birds of Prey" Tracklist
1. Doja Cat — Boss B****
2. WHIPPED CREAM (feat. Baby Goth) — So Thick
3. Megan Thee Stallion & Normani — Diamonds
4. Saweetie & GALXARA — Sway With Me
5. Charlotte Lawrence — Joke's On You
6. Maisie Peters — Smile
7. CYN — Lonely Gun
8. Halsey — Experiment On Me
9. Jucee Froot — Danger
10. K.Flay — Bad Memory
11. Sofi Tukker — Feeling Good
12. Lauren Jauregui — Invisible Chains
13. Jurnee Smollett-Bell — It's A Man's Man's Man's World
14. Summer Walker — I'm Gonna Love You Just A Little More Baby
15. ADONA — Hit Me With Your Best Shot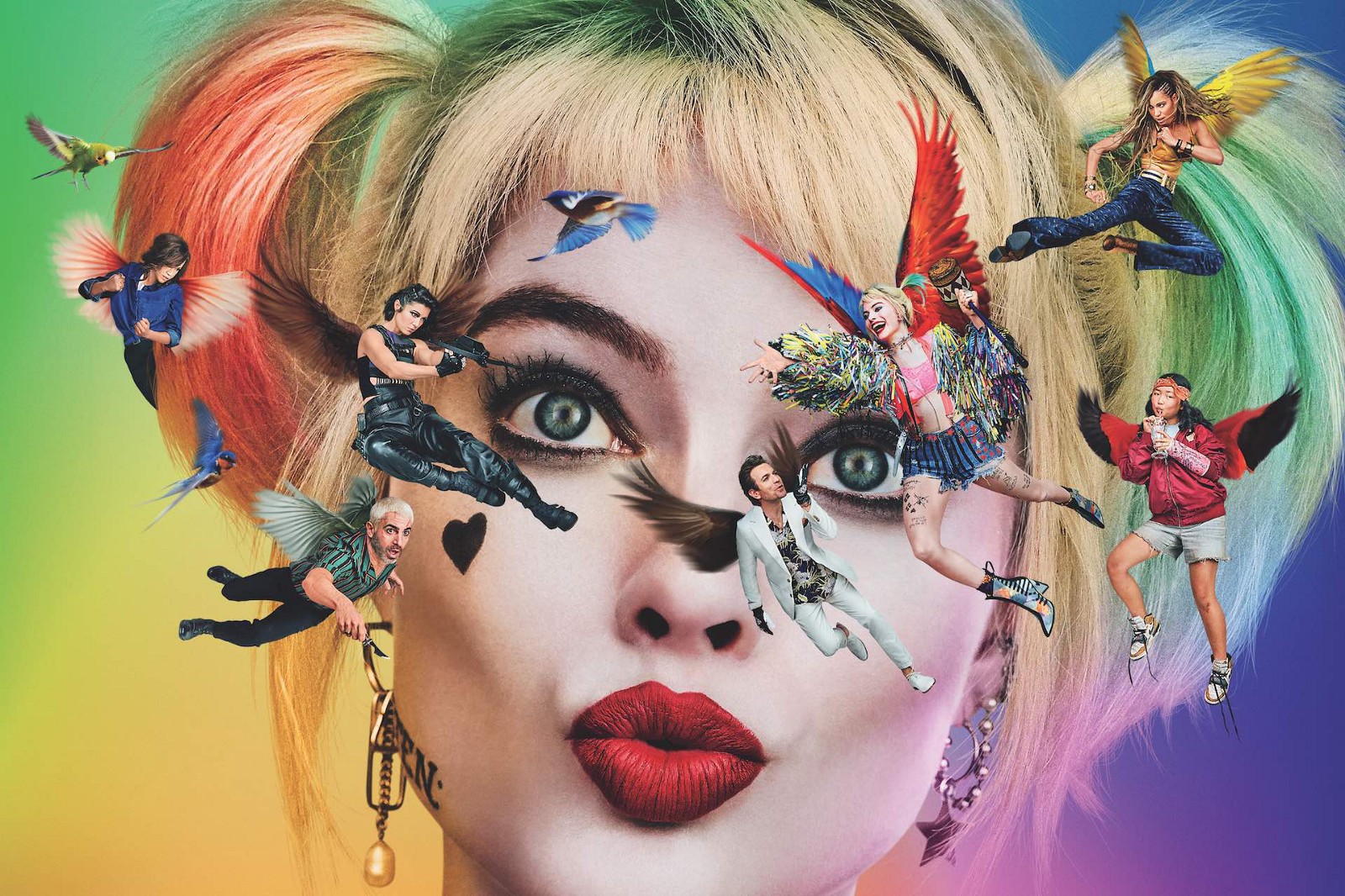 The movie feels like a strong standalone, I didn't find myself needing or even thinking about the Joker, despite him being mentioned many times throughout the movie. Harley Quinn is a strong independent woman who may cry over a boy but knows how to be bad all on her lonesome, and with the combined strength of sisterhood she learns her true value independent of her crazy ex-boyfriend the Joker.
Birds of Prey is definitely worth giving a shot while still in theaters. If you are looking for other movies in the DC Universe to watch and are a current Contour TV customer, just say "DC Universe" into your Contour remote to find other great DC films and series.