Today, 18% of young people in the U.S. don't have access to the internet at home. Many families don't have a computer at home, and those that do, often share between multiple family members. Having internet access is a barrier to equity impacting many families and students in need.

Cox is committed to closing the digital divide and opening the door to endless opportunities for households of all incomes and economic statuses.
Learn More About Affordable Internet
Cox partners with the Affordable Connectivity Program (ACP) to make high-speed internet not only more affordable but accessible to households nationwide.
Eligible households enrolled in ACP will receive up to $30 (or $75 on Tribal lands) off their monthly internet service and equipment, and be subject to the rules and requirements of the ACP program.
Cox Affordable Internet Plans are available to qualifying households to keep communities connected, in addition to digital literacy training and discounted PCs.
Join Us in Tahlequah on April 19th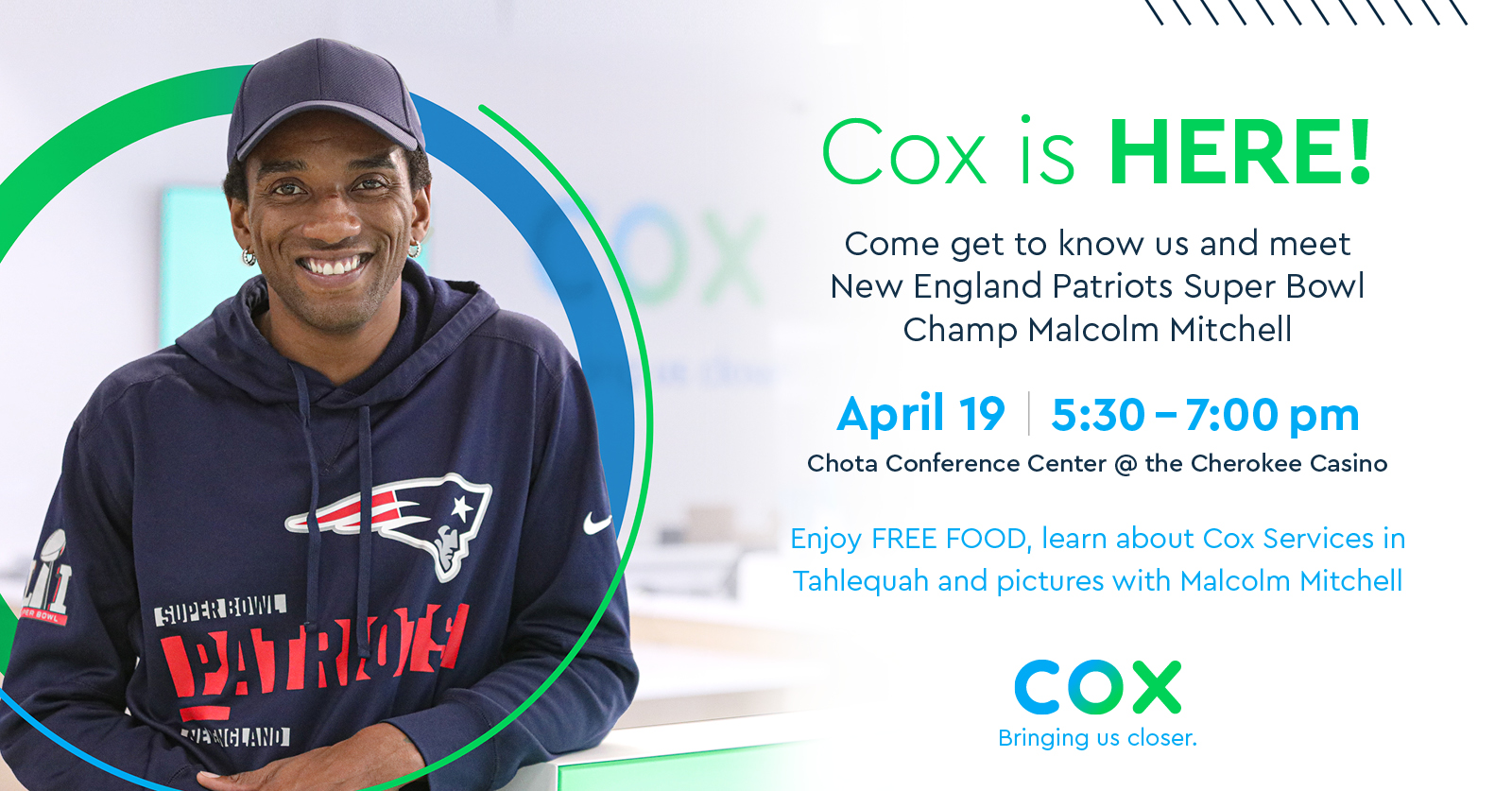 Please join us on April 19th from 5:30-7:00pm at the Chota Conference Center at the Cherokee Casino in Tahlequah to learn more about our Cox Affordable Internet Plans. Get to meet and take pictures with Malcolm Mitchell, author, child literacy advocate and NFL Super Bowl champion and enjoy a free dinner!
Connection isn't just about connectivity. It's a link to the world and people that shape us.​ Affordable internet access creates A World Within Reach.