Home Internet Service in Centreville
Our fastest internet service
With Gigablast (1 gigabit internet) you can download a video game in 3 minutes, download 1,000 photos in 16 seconds and start streaming in 4k. Speed for all of your needs.
Internet Plans & Pricing in Centreville
Find the best home internet plans in Centreville, VA. Cox provides fast, reliable internet service so you can surf or stream on super fast wifi. Choose an internet bundle with other Cox services for even greater savings.
See all packages and pricing, including internet only offers.
COX GIGABLAST IN Centreville, VA
1 Gigabit Internet is available in Centreville
Answer the following questions. If you can relate, Gigablast is probably the way to go.
Have a big family?
More people in your home increase your bandwidth needs.
Use multiple devices?
Smart home wifi devices like thermostats and smart TVs add up quickly on your network.
Is everyone online at once?
Our fastest speed lets your family seamlessly stream 4K TV, game and video chat at the same time.
Get Gigablast
Internet Features
How do you internet?
Check out these features included with your Cox internet service:

3M+ wifi hotspots
It's free to connect to the nation's largest network. All you need is an Internet Preferred 150 plan or higher.
Learn about Cox hotspots

Panoramic Wifi App
View and manage connected devices and pause wifi for dinner—all in a tap when you add the Panoramic Wifi Gateway.
Learn about Panoramic WiFi

Online security
Protect yourself from viruses and malware with Cox Security Suite powered by McAfee.
Visit internet security features
Home WiFi in Centreville
Wifi to power your life
Get full control of your home's wifi with Panoramic Wifi, an all-in-one modem and router that helps you avoid dead spots and get wall-to-wall coverage.
Moving to Centreville?
Move or Transfer Cox Services
If you're moving to a new home in Centreville, trust Cox to assist to make it fast and easy.
You have options to transfer as is or modify your current services.
Have you seen the Cox service lineup lately?
The CoxWIFI hotspots can help keep you connected on your mobile device.
If you feel comfortable installing your services that may be an option - we'll evaluate your home and recommend the best option. These Easy Connect Guides can also assist you.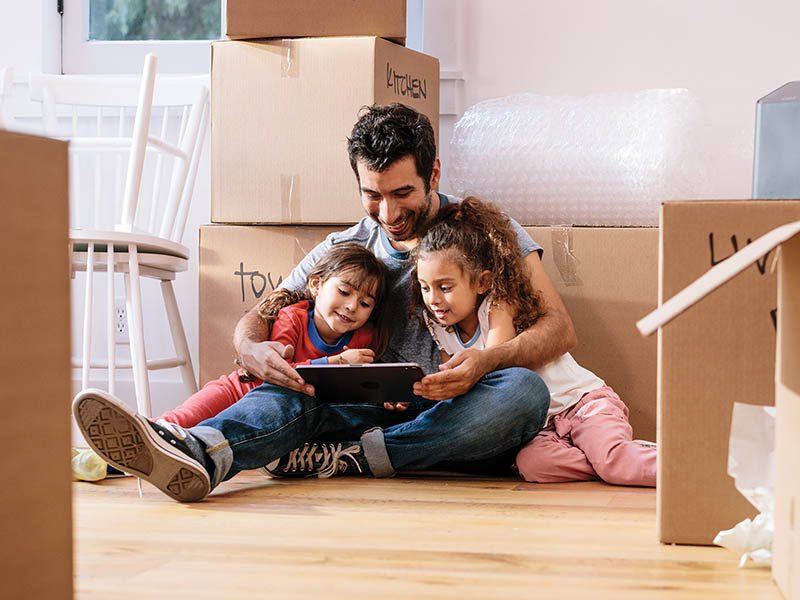 Cox Solutions Stores in Centreville
Enter City and State or Zip Code to find more Cox Stores
A note about pricing
Offers expire 03/28/22 and are available to residential customers in Cox service areas. Prices exclude taxes, surcharges, usage-based charges, certain equipment, and other fees or charges, which are subject to change. If your package includes internet, promotional period runs from first installation of Internet service, even if you change speeds. After promotional periods, regular rates apply. Pricing, packages, and policies are subject to change. Other restrictions may apply. "No term agreement" means no minimum term period requirement and no early termination fees. A credit check and/or deposit may be required. May not be combined with other offers or discounts. Advertised rate and taxes vary by service location. Not all services available everywhere.
†#1 Internet streaming
Based on Video Experience Scores on WiFi in Cox service area, April-September 2020. Individual results may vary.
‡Next-day delivery
Limited availability and delivery area. Available to customers in pre-wired residences placing orders for Cox Internet, TV and Voice services. Orders must be placed by 1PM local time Monday-Friday. Easy Connect only; additional fee may apply for technician visit after failed self-installation. Offer excludes Homelife installation.
*30-day money-back guarantee
See 30-Day Money-Back Guarantee terms and conditions.
About internet service
Use of a Cox-approved DOCSIS 3.0 or higher cable modem is required for internet service. (Gigablast and Ultimate service require 3.1). WiFi equipment meeting the 802.11ac standard is required for optimal wireless Ultimate and Gigablast performance. For current download/upload speeds for all Cox Internet tiers, visit the Speeds and Data Plans page. Uninterrupted or error-free internet service, or the speed of your service, is not guaranteed. Actual speeds may vary based on type of equipment used, environmental and structural conditions in your home, number of users and other factors. Maximum available speeds may vary depending on service area. For more information on Cox Internet, see Cox Internet Service Disclosures.
About data
All Cox Internet plans include 1.25 TB (1280 GB) per month of data usage. Additional Data Plans can be added for an additional monthly charge. Excess usage is $10 per additional 50 GB block, except for Unlimited Data Plan subscribers. Unused data does not roll over. For more details on data plans and data usage, see cox.com/dataspeedplans and cox.com/datausage.
Existing customer pricing
Rates, and/or when applicable, term agreements, may differ from those presented here as a result of customer's existing account features, such as pricing, bundles, term agreements, or service address. Applicable monthly service charges, installation, additional equipment, taxes, trip charges and other fees may apply. Rate subject to increase if any prerequisite service is downgraded or canceled. All prices and packages are subject to change. Subject to credit approval. Other restrictions may apply.
About Advanced Security
Requires Technicolor CGM4141 or Arris TG1682 Panoramic Wifi Gateway; Panoramic Wifi customers with other models may click here to upgrade device at no additional cost.
**About making changes to your plan
Additional services can be added at then-current regular rates. Rates and discounts subject to change when adjusting or removing services or equipment.