With TV Caller ID see the name and number of the person calling you - right from the comfort of your couch.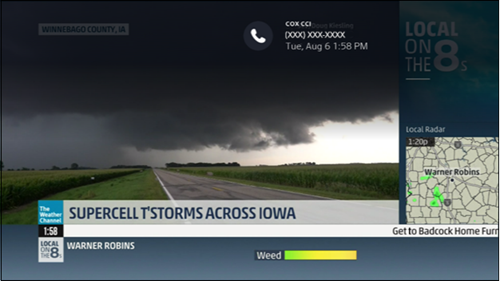 To exit from any TV Caller ID menu, change the channel or press the LAST button on your remote control.
Control the following features with your Cox Remote.
Call Banner - When turned on, incoming caller information is displayed on the TV screen.
Call History - View the most recently received caller's name, telephone number, and date and time the call was received.
TV Caller ID does not work with Privacy Control features or Cox Mini Boxes.