Access the entire simulation by clicking on the image or button below.
To access the Record menu, take the Cox remote, use the arrow buttons to highlight the program and press the REC button.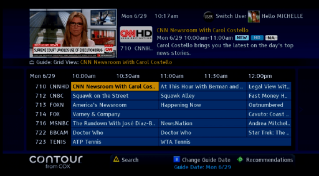 Record Programs Through the Guide
Use the Contour 1 remote and guide to schedule recordings for programs, series, and specific amounts of time. Select your recording option to tailor your DVR shows to fit your needs.