On the Overview screen, you can monitor your Homelife system in several ways with the Troubles Tile and HD cameras.
Troubles Tile
The Troubles tile notifies you of a system problem such as a battery needing replacement.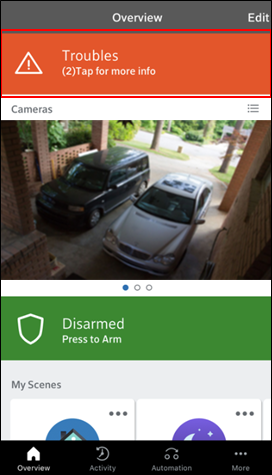 Tap the tile to view the trouble message which includes the date and time the trouble occurred.

Note: The Troubles tile only displays when there is trouble detected with your system. It is not visible at any other time on the Overview screen.

Refer to the Help tile on the Overview screen or visit the Help Center on www.cox.com for detailed instructions to repair the issue.