To access the different settings available within Cox Email, complete the following steps.

After signing in, click the Settings icon on the upper right. From the drop-down menu, click Settings.



From the Settings menu, select from the following choices for customization options for Cox Email users.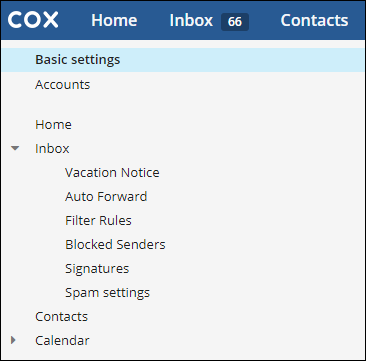 To hide or show ads, click the right arrow

or left arrow

on the right side of the window.