If you receive a missed call that resulted in the caller leaving a voice mail message, a message icon will display in the Voice Mail column. By clicking the icon, you can listen to, download, view, and forward transcribed text messages based on your Voice Mail settings.

From the Call History page, you can perform the following actions with your Voice Mail:
Forward it to a maximum of five email addresses and transcribed to readable format
Download it to your computer or mobile device
Delete it from Call History
Flag it for importance
The image below outlines your available Voice Mail options from the Call History page.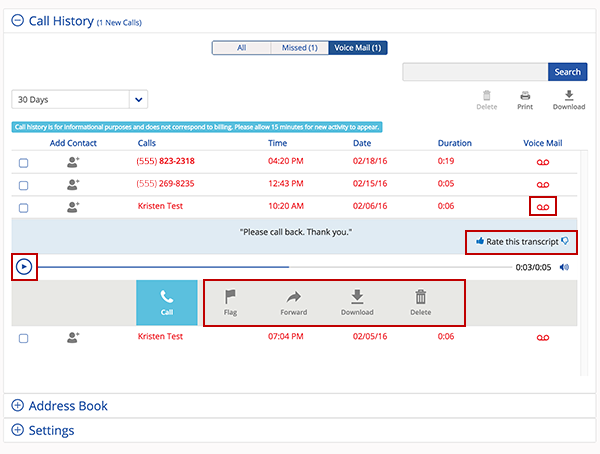 Mobile Voice Mail
Accessing Voice Mail via the mobile browser version of Voice Tools offers the same features as the desktop browser version.