Call History gives you the ability to view call activity.
It records up to 120 days of calls.
It updates every 15 minutes.
It provides the following features.

Voicemail access and management
Print Call History
View incoming, outgoing and missed calls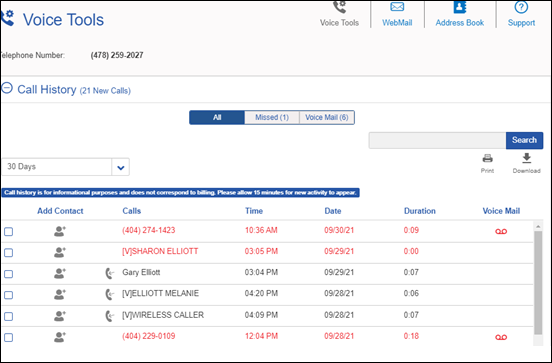 To activate the service, log into Voice Tools for the first time. Calls will begin to be captured once activated. Previous calls will not be listed.

Notes:
If Voice Tools is not accessed within 90 days, the calls will no longer be captured. Calls will resume capture upon first log in to Voice Tools.
The duration of the call is not available in all markets.
Calls highlighted in red are missed calls.