The Address Book allows you to perform the following tasks.
Add, delete, or edit a contact
Call a contact
Tag a contact as a favorite
Search for contacts by name or phone number in the Search field
Click the letter of the contact's last name to search alphabetically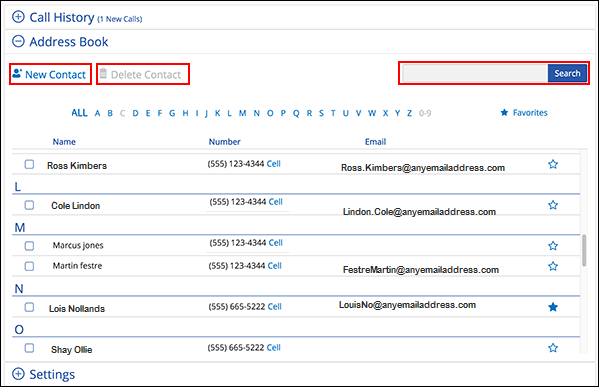 Adding Contacts
Follow these steps to add a contact to the Address Book
Click New Contact.




Enter the new contact information
Click Save.