Arbor Pointe
Order Internet for your connected home at Arbor Pointe in Las Vegas, NV
Cox will get you online in minutes
Arbor Pointe and Cox have partnered to get you connected as soon as you are moved into your new apartment—all you have to do is sign up and plug in.
Arbor Pointe Internet Plans & Pricing
Pick a home Internet plan that fits your speed needs, then order online for our best prices.
Arbor Pointe and Cox have partnered to get you connected to America's fastest download speeds.
Based on analysis by Ookla® of Speedtest Intelligence® data for fixed median download speeds. United States, Q3 2023. Ookla trademarks used under license and reprinted with permission.
250 Mbps
Ideal for typical device usage, HD streaming, gaming, videoconferencing, virtual learning or working from home, downloading large files quickly
500 Mbps
Ideal for heavy device usage and moderate 4K streaming, heavy gaming, videoconferencing, virtual learning or working from home, downloading large files quickly
for 24 mos. No annual contract or cancellation fees.
Offer Details & Terms
Product features & plan details
×
1 GIG
Ideal for virtually unlimited devices and seamless 4K streaming on multiple devices, heavy gaming, videoconferencing, multiple people learning virtually or working from home, downloading large files quickly
Arbor Pointe Internet Features
Connect today for great perks
Get ready to surf in style. There's even more to this offer than immediate internet access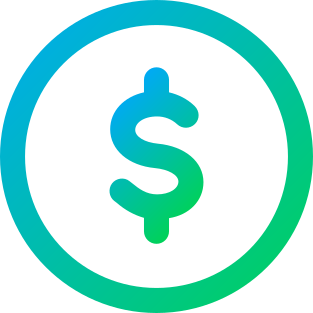 First month is free
Get the first month of Internet 250 Mbps service and the first month of a Panoramic Wifi Gateway rental totally free. Or enjoy a discount with your Internet 500 Mbps or 1000 Mbps plan.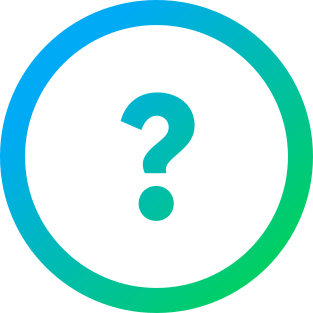 Total tech support
Surf and stream knowing you're covered with 24/7 tech support. Plus, if your Panoramic Wifi Gateway breaks, we'll replace it for free.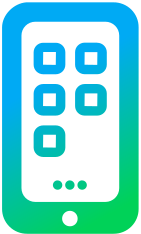 Easy Device Management
Take control of all your connected devices by downloading the Panoramic Wifi app or using the My Wifi tool.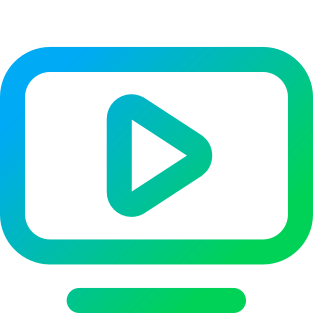 Watch TV today
Catch your favorite shows on the Contour App or by going to watchtv.cox.com the day you order service—just add Contour 2 at checkout.
Get up to $100 via prepaid Mastercard® when you refer a friend for Cox service.
You and your friend will enjoy $25 for each qualifying service; up to $600 annually per referrer.
Refer a friend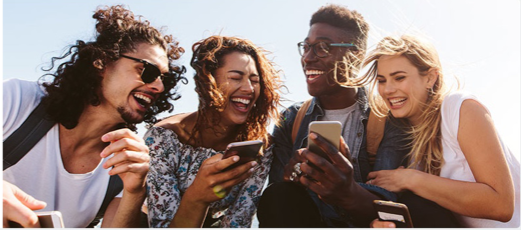 ACTIVATE YOUR INTERNET
Connect in four simple steps
ACTIVATE YOUR INTERNET
Ready to go online? Follow these steps to set up your Internet. If you have questions, feel free to chat with us.
UPGRADE TO 1 GIGABIT INTERNET
Do you need 1 GIG speeds?
Answer the following questions. If you can relate, 1 Gig Internet is the way to go.
Have a big family?
More people in your home increase your bandwidth needs.
Use multiple devices?
Smart home wifi devices like thermostats and smart TVs add up quickly on your network.
Is everyone online at once?
Gig speeds lets your family seamlessly stream 4K TV, game and video chat at the same time.
About Arbor Pointe WIFI-CERTIFIED HOMES
It's all within reach at Arbor Pointe
At Arbor Pointe, we think creatively about how our communities can enhance your lifestyle, all while maximizing efficiencies, value, and return. Arbor Pointe is committed to making lives and places better to ensure you are proud to live in a Fore Property managed community, from comfort to convenience - it's all within reach.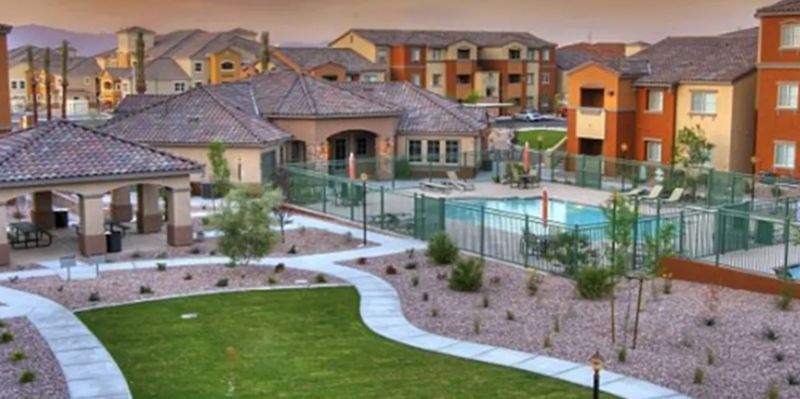 Cox Quick Connect FAQs
To complete your order, we'll need your name, phone number, email address, service/billing addresses and payment information. You may be asked to provide a Social Security number to complete a secure credit check. You'll also set up a 4-digit Cox PIN number for security purposes.
Learn More
Have the best Internet experience possible in your new home with these tips, tricks and upgrade options:
Streamline your streaming
Watch all your favorite entertainment easily. The Contour Stream Player puts all your apps, movies, music and more in one place.
Surf at lightning-fast speeds
Want to step up your surfing, streaming and sharing game? Check out Go Super Fast—our 1 Gig internet plan.
Get more bang for your buck
Make your home network the best it can be. Here's how you can have a faster and safer wifi experience.
**Cox has an agreement with this property to exclusively market our services, but that does not mean we are your only option. Other service providers may be available.** **A note about pricing** Offers expire 12/31/2023 and are available to residential customers in Cox service areas. Prices exclude taxes, surcharges, usage\-based charges, certain equipment, and other fees or charges, which are subject to change. If your package includes internet, promotional period runs from first installation of Internet service, even if you change speeds. After promotional periods, regular rates apply. Pricing, packages, and policies are subject to change. Other restrictions may apply. "No term agreement" means no minimum term period requirement and no early termination fees. A credit check and/or deposit may be required. May not be combined with other offers or discounts. Advertised rate and taxes vary by service location. Not all services available everywhere. **About fiber internet service** ONT device and compatible router required for service. A Cox\-approved modem, compatible with the tier of service you subscribe to, is required for internet service; for more details see: [Cox Certified Cable Modems](https://www.cox.com/residential/support/cox\-certified\-cable\-modems.html). Internet delivered through Cox's hybrid fiber\-coax network. For current download/upload speeds for all Cox Internet tiers, visit the [Speeds and Data Plans page](https://www.cox.com/aboutus/policies/speeds\-and\-data\-plans.html). Uninterrupted or error\-free internet service, or the speed of your service, is not guaranteed. Actual speeds may vary based on type of equipment used, environmental and structural conditions in your home, number of users and other factors. Maximum available speeds may vary depending on service area. For more information on Cox Internet, see [Cox Internet Service Disclosures](https://www.cox.com/aboutus/policies/internet\-service\-disclosures.html). **About data** All Cox Internet plans include 1.25 TB (1280 GB) per month of data usage. Additional Data Plans can be added for an additional monthly charge. Excess usage is $10 per additional 50 GB block, except for Unlimited Data Plan subscribers. Unused data does not roll over. For more details on data plans and data usage, see cox.com/dataspeedplans and cox.com/datausage. **About Go Super Fast 1000 Mbps Internet** Available in select Cox service areas. Go Super Fast 1000 Mbps Internet connection download speeds up to 1 Gbps based on limitations of standard internet hardware. Actual speeds depend on capability of end user devices and other factors. Go Super Fast 1000 Mbps Internet customers who signed up for service prior to 9/26/2017 are provided with an Unlimited Data Plan at no charge. Other restrictions may apply. See cox.com for more information. **Limited time offer** Limited time offer; subject to change. Available to new residential customers in select Cox service areas. 1\-yr. term agreement required; early termination fees apply if service agreement is canceled. After promotional period, regular rates apply. See pricing for current rates. Prices exclude applicable taxes, and other fees. Uninterrupted or error\-free internet service, or the speed of your service, is not guaranteed. Actual speeds vary. See cox.com/internetdisclosures for complete Cox Internet Disclosures. **Existing customer pricing** Rates, and/or when applicable, term agreements, may differ from those presented here as a result of customer's existing account features, such as pricing, bundles, term agreements, or service address. Applicable monthly service charges, installation, additional equipment, taxes, trip charges and other fees may apply. Rate subject to increase if any prerequisite service is downgraded or canceled. All prices and packages are subject to change. Subject to credit approval. Other restrictions may apply. **About Advanced Security** Requires Technicolor CGM4141 or Arris TG1682 Panoramic Wifi Gateway; Panoramic Wifi customers with other models may click here to upgrade device at no additional cost. **\*\*About making changes to your plan** Additional services can be added at then\-current regular rates. Rates and discounts subject to change when adjusting or removing services or equipment. **Alarm licenses** Cox Homelife Service provided by Cox Advanced Services: Arizona, LLC – Alarm Lic. #18141\-0 \& ROC Lic. #310876; Arkansas, LLC – Lic. #E 2014 0026 \& #CMPY.0002278; California, LLC – Alarm Lic. #7196 \& Contractor's Lic. #992992; Connecticut, LLC – N/A; Florida, LLC – Lic. #EF20001232; Georgia, LLC – License: Bryan David Melancon #LVU406595; Idaho, LLC – Lic. #024933; Iowa, LLC – Lic. #C121646 \& #AC268; Louisiana, LLC – Lic. #F 2006; Nebraska, LLC – Lic. #26512; Nevada, LLC dba Cox Homelife – Lic. #78331; Ohio, LLC – Lic. #53\-18\-1671; Oklahoma, LLC – Lic. #2002; Rhode Island, LLC – Lic. #9314; Kansas, LLC – Topeka Lic. #109 \& Wichita Lic. #2015\-36492; Virginia, LLC – DCJS Lic. #11\-7776 \& DPOR Lic. # 2705164725