Home Phone Service
In Santa Ysabel
Find the best home phone deals in Santa Ysabel, CA. Cox Voice home phone service helps you stay connected whether talking locally or long distance. Choose Cox as your local Santa Ysabel home phone provider.
Home Phone Plans & Pricing
In Santa Ysabel
Find the best home phone plans in Santa Ysabel, CA. Cox provides quality, reliable landline phone service at affordable prices. Choose a phone bundle with other Cox services for even greater savings.
See all packages and pricing, including internet only offers.
HOME PHONE FEATURES
Dial up the easy
Keeping in touch is a piece of cake with 20 features that help you:
Take your home phone anywhere
Use your home phone on your cell phone with the Voice Everywhere App.
Save time
Block annoying robocalls or use Speed Dial to call with a button.
Chat with more friends
Keep up with the whole family through unlimited calling in the U.S., Canada and Mexico.
COX VOICE EVERYWHERE APP
Your home phone away from home
Download the Cox Voice Everywhere App to use your home phone on the go.
Learn about the app
Santa Ysabel Phone FAQs
Cox Voice is our digital home phone service with unlimited calling in the U.S., Canada and Mexico. Learn more about Cox Voice.
Moving to Santa Ysabel?
Start or Transfer Cox Services
If you're moving to a new home in Santa Ysabel, trust Cox to assist to make it fast and easy.
You have options to transfer as is or modify your current services.
Have you seen the Cox service lineup lately?
The CoxWIFI hotspots can help keep you connected on your mobile device.
If you feel comfortable installing your services that may be an option - we'll evaluate your home and recommend the best option. These Easy Connect Guides can also assist you.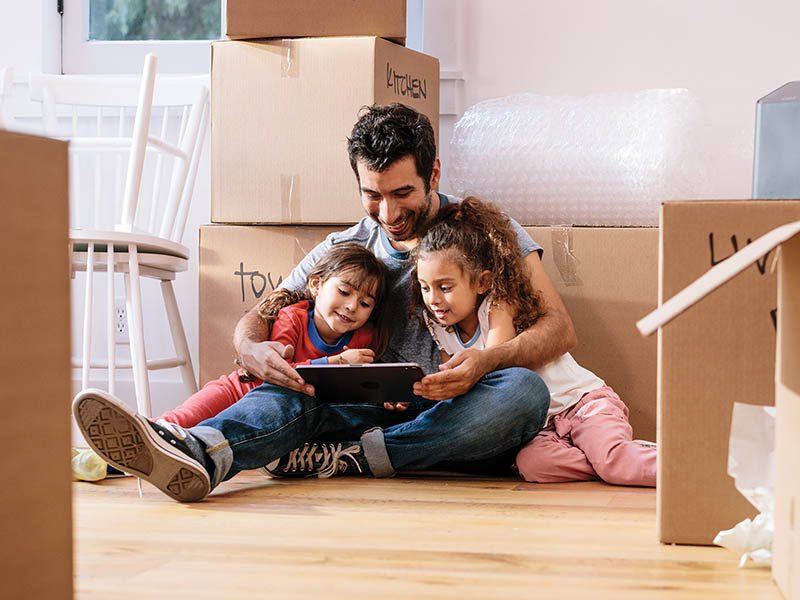 Cox Solutions Stores in Santa Ysabel
Enter City and State or Zip Code to find more Cox Stores
About Cox Phone in Santa Ysabel
A note about pricing
Offers expire 03/27/23 and are available to residential customers in Cox service areas. Prices exclude taxes, surcharges, usage-based charges, certain equipment, and other fees or charges, which are subject to change. If your package includes internet, promotional period runs from first installation of Internet service, even if you change speeds. After promotional periods, regular rates apply. Pricing, packages, and policies are subject to change. Other restrictions may apply. "No annual contract" means no minimum term period requirement and no early termination fees. A credit check and/or deposit may be required. May not be combined with other offers or discounts. Advertised rate and taxes vary by service location. Not all services available everywhere.
Cox Voice Preferred
Available to new residential customers in Cox serviceable areas who newly subscribe to Cox Voice Preferred service and who have not disconnected from Cox Digital Telephone or Voice in the last 30 days. Cox Voice Preferred consists of a Primary Phone line with 14 calling features, voice mail and Unlimited Domestic Long Distance to the U.S., Canada and Mexico landlines.
Charges included
Includes monthly charges and applicable discounts, one-time charges, and activation fees. Prices do not include applicable taxes, fees, and surcharges. Excludes charges for subscribed services. Prorated charges may appear on your bill if you change services before the billing cycle is complete. Prorated charges are not presented here. Pricing, packages, and policies are subject to change.
Long distance calls
Unlimited plan long distance minutes are limited to direct-dialed residential, non-commercial voice calls within the United States, to Canada, and to landline phones in Mexico, and require subscription to Cox for local, toll and state to state long distance service. Calls to Mexico that terminate on a cell phone or other wireless device will incur a $0.10 per minute charge.
Voice equipment
Telephone modem required and will be provided for the duration of phone service subscription. Upon disconnection of phone service, modem must be returned within 30 days or a monthly rental fee or lost equipment charge will apply.
Additional features
Advertised rate includes monthly recurring service fees but excludes additional equipment charges, directory assistance, operator-assisted calls, per use or à la carte features, and charges for long distance and international calling not included in the calling plan. Additional jacks, inside wiring, reconnection, activation, taxes, franchise fees, and surcharges are additional.
About Voice
See Cox Digital Telephone service details. See important Cox Digital Telephone Power Outage usage information.
No term agreement
"No term agreement" means no minimum term period requirement and no early termination fee.
‡Next-day delivery
Limited availability and delivery area. Available to customers in pre-wired residences placing orders for Cox Internet, TV and Voice services. Orders must be placed by 1PM local time Monday-Friday. Easy Connect only; additional fee may apply for technician visit after failed self-installation. Offer excludes Homelife installation.
*30-day money-back guarantee
See 30-Day Money-Back Guarantee terms and conditions.
**About making changes to your plan
Additional services can be added at then-current regular rates. Rates and discounts subject to change when adjusting or removing services or equipment.
One last note
Telephone service provided by an affiliated Cox entity. Service may require credit approval. Deposit may be required.