Smart Home & Security
in Palomar Mountain
Find the best smart home security deals in Palomar Mountain, CA. Cox Homelife combines home security with smart home automation, giving you total control of the things that matter. Choose Cox as your local Palomar Mountain smart home security provider.
Homelife Plans & Pricing
in Palomar Mountain
Find the best smart home security plans in Palomar Mountain, CA. Cox Homelife provides reliable home security and smart home services at affordable prices. Choose a bundle with other Cox services for even greater savings.
Cox Homelife Automation
Smart Home
A smart home solution ideal for conveniently controlling and checking on your home while you're away
Control Lighting
Live Video Feed
Door & Window Alerts
Added peace of mind
Plus
Everyday low price + includes starter equipment
Cox Homelife Security
Security

+

+

Smart Home
All the convenience of smart home, plus security with 24/7 professional monitoring
24/7 Professional Monitoring
Robust Backup System
Motion Sensing
Enhanced Upgrade Ready
Added Security
Plus
Everyday low price + includes starter equipment
See all packages and pricing, including internet only offers.
HOMELIFE FEATURES & BENEFITS
Smart. Safe. Simple
Make your home smarter with easy-to-use features that put you in control.

Energy/Lighting
Schedule your entryway lights or turn on the A/C from your driveway - right from your phone.

Home Monitoring
Check on the fur kids while you're at work or get a text when someone opens the door.

Safety
24/7 professional monitoring lets you know if there's a break-in, fire, carbon monoxide, or flood.

Automations
Automatically turn on or off lights based on your schedule, get alerts based on activity at home, and so much more.
HOMELIFE APP
Take control with a tap
Check in on your home and control smart devices—all from anywhere with the Homelife app. The Cox Homelife mobile app and makes it easy to control all your Homelife devices and services whether you're at home or away. You can set your alarm system, view camera feeds, and control all your connected devices from virtually anywhere. You can download the Homelife mobile app free from your Apple or Google Play app store.
Learn More
Palomar Mountain Homelife FAQs
Cox Homelife is our smart home automation and security service. Control your home's lighting, thermostat, alarms and more. Learn about Homelife features and benefits.
Moving to Palomar Mountain?
Start or Transfer Cox Services
If you're moving to a new home in Palomar Mountain, trust Cox to assist to make it fast and easy.
You have options to transfer as is or modify your current services.
Have you seen the Cox service lineup lately?
The CoxWIFI hotspots can help keep you connected on your mobile device.
If you feel comfortable installing your services that may be an option - we'll evaluate your home and recommend the best option. These Easy Connect Guides can also assist you.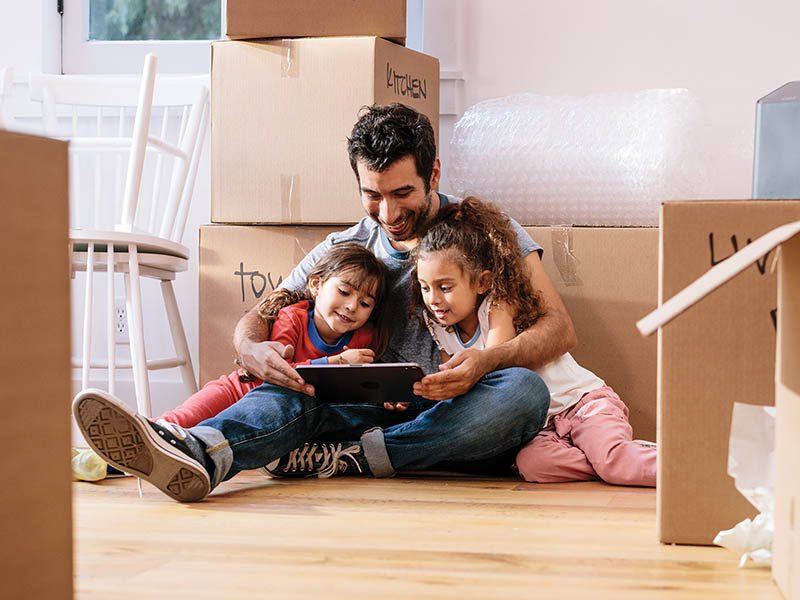 Cox Solutions Stores in Palomar Mountain
Enter City and State or Zip Code to find more Cox Stores
About Cox Homelife in Palomar Mountain
A note about pricing
Offers expire 03/27/23 and are available to residential customers in Cox service areas. Prices exclude taxes, surcharges, usage-based charges, certain equipment, and other fees or charges, which are subject to change. If your package includes internet, promotional period runs from first installation of Internet service, even if you change speeds. After promotional periods, regular rates apply. Pricing, packages, and policies are subject to change. Other restrictions may apply. "No annual contract" means no minimum term period requirement and no early termination fees. A credit check and/or deposit may be required. May not be combined with other offers or discounts. Advertised rate and taxes vary by service location. Not all services available everywhere.
Homelife eligibility
Cox Homelife smart home service plan is not a monitored home security system and includes home automation services only; Cox Homelife Security service plan required for professional monitoring services for intrusion, smoke/fire and related system components.
About Homelife Security equipment
Homelife Security Equipment Starter Kit (2 window/door sensors, 1 motion sensor, and 1 HD camera) and Touchscreen equipment rental included with 2-year term agreement and qualifying credit. Early termination fees apply with 2-year term agreement. Touchscreen remains property of Cox and must be returned to Cox upon terminations of service to avoid additional charges. Standard install fee ($100.00) applies for most installations, rate may vary for nonstandard installs. Local ordinances may require an alarm user permit or external lock box. Las Vegas customers will incur an additional monthly verified response fee (currently $4.00/mo.). Advertised rate includes monthly recurring service charges but excludes installation, additional equipment, taxes, trip charges and other fees. Subject to credit approval. A high-speed Internet connection is required. Homelife Security services subject to Homelife Security Service Agreement.
About Homelife smart home features
Cox Homelife smart home service plan requires Panoramic Wifi and compatible equipment purchase. Includes continuous video recording on up to four cameras. Homelife Automation and Homelife Security equipment not compatible. Includes EasyConnect self-install: https://www.cox.com/residential/learn/easy-connect.html; additional fee may apply for technician visit after failed self-installation. Advertised rate includes monthly recurring service charges but excludes professional installation, equipment, taxes, trip charges and other fees. May be subject to credit approval.
About Homelife Security features
Certain advertised features may require Homelife Security service plan and additional equipment purchase.
*30-day money-back guarantee
See 30-Day Money-Back Guarantee terms and conditions.
Alarm licenses
Cox Homelife Service provided by Cox Advanced Services: Arizona, LLC – Alarm Lic. #18141-0 & ROC Lic. #310876; Arkansas, LLC – Lic. #E 2014 0026 & #CMPY.0002278; California, LLC – Alarm Lic. #7196 & Contractor's Lic. #992992; Connecticut, LLC – N/A; Florida, LLC – Lic. #EF20001232; Georgia, LLC – License: Bryan David Melancon #LVU406595; Idaho, LLC – Lic. #024933; Iowa, LLC – Lic. #C121646 & #AC268; Louisiana, LLC – Lic. #F 2006; Nebraska, LLC – Lic. #26512; Nevada, LLC dba Cox Homelife – Lic. #78331; Ohio, LLC – Lic. #53-18-1671; Oklahoma, LLC – Lic. #2002; Rhode Island, LLC – Lic. #9314; Kansas, LLC – Topeka Lic. #109 & Wichita Lic. #2015-36492; Virginia, LLC – DCJS Lic. #11-7776 & DPOR Lic. # 2705164725