COX CONTOUR CABLE TV SERVICE
In Laguna Hills
Find the best cable TV deals in Laguna Hills, CA. Cox Contour TV lets you binge watch your favorite shows and movies, as well as live TV and sports. Choose Cox as your local Laguna Hills cable TV provider.
TV Features
Check out these features included with our Contour TV service:
Voice remote
Your voice is all you need with the Voice Remote. Search all apps, live TV, On Demand, DVR recordings and more.
Learn about Voice Remote
Contour TV App
Use the Contour app to take TV on the go, even before your installation date. Simply download the app to your mobile or watch online on your computer.
Learn about The Contour App
Channels and Shows in Laguna Hills
All the action. All on Contour TV.
Watch your favorite shows and movies on the channels you love. Choose live TV or on-demand with your voice remote. Experience Contour TV today.
View Top Channels
TV Bundles in Laguna Hills
Online or on the couch. Watch your favorite shows and browse at blazing fast speeds when you bundle Contour TV and Cox Internet together.
Moving to Laguna Hills?
Move or Transfer Cox Services
If you're moving to a new home in Laguna Hills, trust Cox to assist to make it fast and easy.
You have options to transfer as is or modify your current services.
Have you seen the Cox service lineup lately?
The CoxWIFI hotspots can help keep you connected on your mobile device.
If you feel comfortable installing your services that may be an option - we'll evaluate your home and recommend the best option. These Easy Connect Guides can also assist you.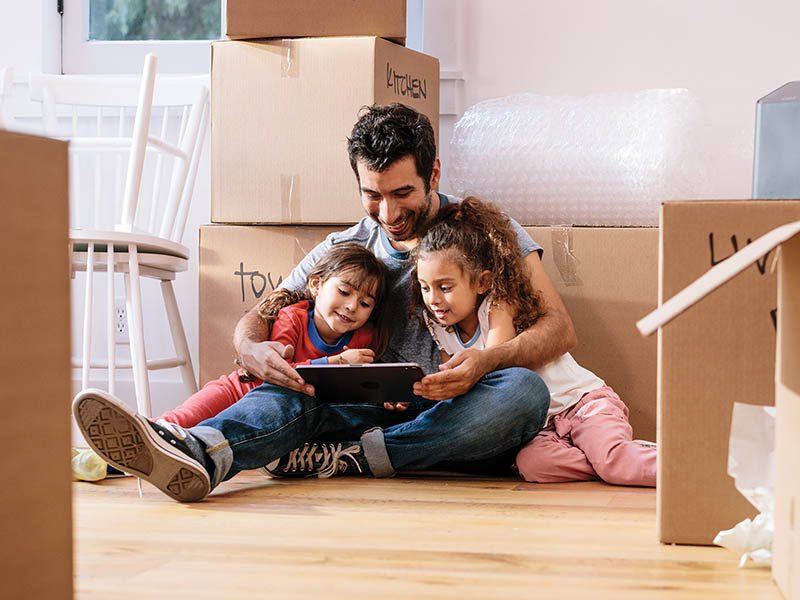 Cox Solutions Stores in Laguna Hills
Enter City and State or Zip Code to find more Cox Stores
About Cox TV in Laguna Hills
A note about pricing
Offers expire 03/28/22 and are available to residential customers in Cox service areas. Prices exclude taxes, surcharges, usage-based charges, certain equipment, and other fees or charges, which are subject to change. If your package includes internet, promotional period runs from first installation of Internet service, even if you change speeds. After promotional periods, regular rates apply. Pricing, packages, and policies are subject to change. Other restrictions may apply. "No term agreement" means no minimum term period requirement and no early termination fees. A credit check and/or deposit may be required. May not be combined with other offers or discounts. Advertised rate and taxes vary by service location. Not all services available everywhere.
About Cox TV
See Contour TV service details. See also Contour TV Purchased Content details. All streaming video usage counts towards Cox data plans.
About streaming
A Netflix streaming membership is required to access Netflix. Netflix is subject to the Netflix Terms of Use at www.netflix.com/TermsOfUse. YouTube is a registered trademark of Google LLC. A Prime membership or Prime Video subscription may be required in order to access certain content on Prime Video. Access to Prime Video is subject to the Prime Video Term of Use at www.amazon.com/videoterms. Amazon, Prime Video and all related logos are trademarks of Amazon.com, Inc. or its affiliates. For all Cox Communication policies regarding our services and business practices visit www.cox.com/aboutus/policies.html.
About premium channels
HBO MAX™ is only accessible in the U.S. and certain U.S. territories where a high-speed broadband connection is available. HBO MAX is used under license.
CINEMAX® and related channels and service marks are the property of Home Box Office, Inc.
STARZ® and related channels and service marks are the property of Starz Entertainment, LLC. Power Book III: Raising Kanan © MMXXI Lions Gate Television Inc. All rights reserved.
SHOWTIME and related marks are trademarks of Showtime Networks Inc., a ViacomCBS Company. Individual programs, devices and marks are the property of their respective owners. All Rights Reserved.
‡Next-day delivery
Limited availability and delivery area. Available to customers in pre-wired residences placing orders for Cox Internet, TV and Voice services. Orders must be placed by 1PM local time Monday-Friday. Easy Connect only; additional fee may apply for technician visit after failed self-installation. Offer excludes Homelife installation.
**About making changes to your plan
Additional services can be added at then-current regular rates. Rates and discounts subject to change when adjusting or removing services or equipment.
*30-day money-back guarantee
See 30-Day Money-Back Guarantee terms and conditions.