Best Home Internet Options in Winslow, AR
Internet Preferred 500: Our most popular home internet plan
Stream, download, work from home and learn remotely – all while accommodating multiple devices on a reliable high-speed network.
Top Internet Provider in Winslow, AR
In the heart of Winslow, where more residents are working from home, streaming content, and integrating multiple connected smart devices, the demand for a dependable internet provider has never been more important. Recognized for its affordable internet offerings and customer-centric approach, Cox has solidified its reputation by offering unmatched speed and reliability in the Winslow area. With decades of experience in the industry, Cox provides a blend of tailored packages designed to cater to diverse needs of various internet users, from casual browsers and streaming enthusiasts to online gamers.
Join the Cox family and enjoy the advantages of being part of the largest Gig Network in Arkansas
Whether you're streaming movies and TV shows, gaming online, or just browsing the web, Cox has a high-speed home internet plan that will work for you.
Winslow, AR Home Internet Plans
Cox recognizes the digital needs of Winslow residents, offering a comprehensive range of internet plans tailored to suit every user. Whether it's the Go Fast tier, designed for light browsing and emailing, or the powerhouse Go Super Fast, which is perfect for ultra-high-definition streaming, and larger households due to its gigabit download speeds, there's an option for all. Ensuring choice, flexibility, and value, Cox's variety of plans, combined with competitive pricing, means that every Winslow household can enjoy optimal performance without stretching their budget.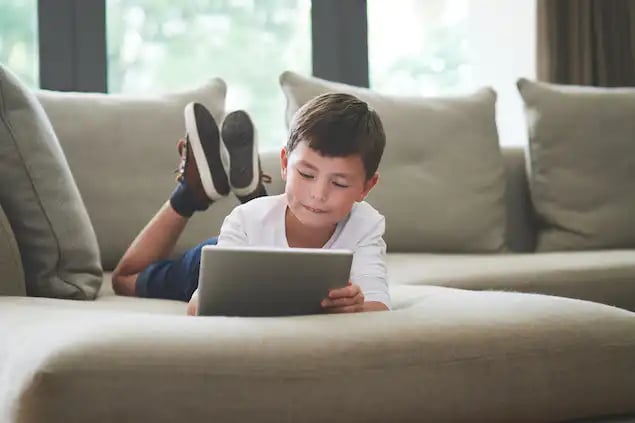 Home Wifi in Winslow
Cox's Panoramic Wifi has revolutionized home connectivity, ensuring a seamless online experience whether you're working, streaming, or gaming. Beyond just internet provision, Cox focuses on robust home wifi solutions, backed by advanced routers and modems like the Panoramic Wifi Gateway, which ensures strong, uninterrupted signals throughout the home.

This attention to consistent connectivity means that every corner of a Winslow household enjoys optimal wifi performance by eliminating dead zones. In today's increasingly digital age, a stable wifi connection is non-negotiable, and Cox's dedication to providing faster internet speeds and unparalleled service is a testament to its commitment to Winslow and surrounding areas.
Get wall to wall wifi coverage when you use Panoramic Wifi
You'll see the benefits that wifi can bring to your home, including wall to wall coverage, home network security, routine fee free equipment upgrades, and a faster path to online gaming.
What's A Good Internet Speed in Winslow?
For basic tasks such as web browsing or email, speeds around 10-25 Mbps might be enough. However, Winslow's diverse demographic, including power users and larger households, often requires more robust speeds, ranging from 50 Mbps to 500 Mbps or even a blazing 1 Gbps for heavy users.​
​
Cox has meticulously crafted its internet packages to cater to a diverse range of needs for internet speed. Even our lowest tier, the 'Go Fast' plan, offers an impressive 100 Mbps download speed, ensuring that it's more than adequate for everyday online activities. This ensures that whether you're a student streaming lectures or a professional working from home, every Winslow resident can find an internet plan that's tailored to their specific speed and internet usage requirements, all at an affordable price.​
Fast Internet Service in Winslow
On average, the city boasts download speeds of around 200 Mbps. However, Cox elevates this even further, setting the gold standard in Winslow's broadband landscape by providing internet speeds of up to 1 Gbps with the Go Super Fast internet tier.

For Winslow residents, this translates to rapid downloads, the ability to enjoy seamless 4K streaming on several devices simultaneously and an unparalleled online gaming journey without any hitches.​

Cox has established a reputation for reliability, consistently providing Winslow fresidents with fast internet speeds over the years. Cox is also recognized for its significant presence in Winslow's gig network, reinforcing their role as key players in the city's digital landscape.​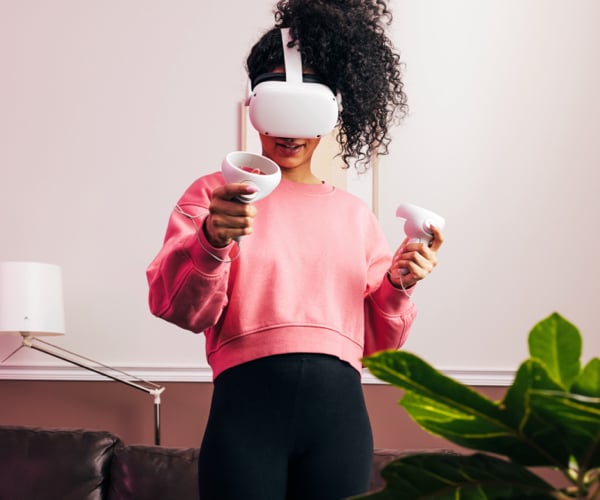 Check your device's wifi speed
If you're worried that your internet's not performing at its best on your device, run our speed test.
Cheapest Internet Plans in Winslow
Cox recognizes that affordability remains at the forefront of concerns for many Winslow While they offer outstanding services like Go Beyond Fast, providing gigabit download speeds, Cox ensures that everyone has access to quality internet, regardless of their budget.​
​
Cox's 'Go Fast' and 'Go Faster' plans are designed for those seeking reliable speeds without a hefty bill. The 'Go Fast' plan offers a solid 100 Mbps, while 'Go Faster' steps it up to 250 Mbps. These speeds are well-suited for everyday tasks such as browsing, streaming, and video calling, making these plans ideal for households with basic to moderate internet needs.​
​
Their commitment to value shines through in their diverse offerings, ensuring Winslow residents don't have to compromise on reliability or speed. The Go Fast plan, as a prime example, is designed for those with basic internet needs but still emphasizes consistent performance.​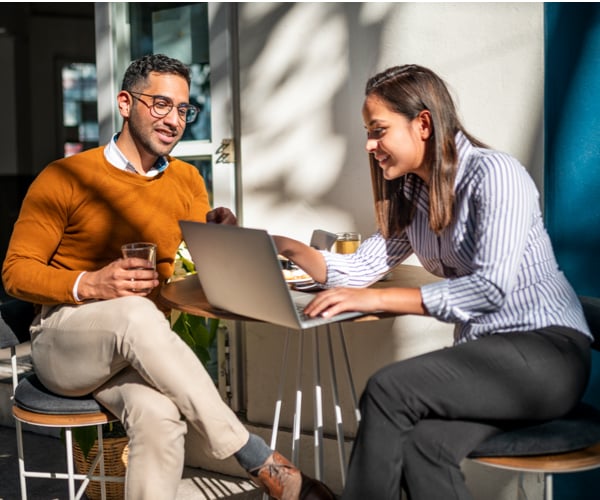 Cheap Internet for Low-Income Households in Winslow
Understanding the essential role of the internet in today's world, especially for families on a tight budget, Cox has introduced two prominent plans: Connect2Compete and StraightUp Internet. The Connect2Compete program, crafted especially for families with children, offers an affordable home internet solution. It's tailored to support student activities such as homework, general internet tasks like moderate web browsing, social
networking, and email.
Connect2Compete

: Offering download speeds of up to 100 Mbps, the program ensures families never lag behind. With free wifi modem rental, EasyConnect self-installation at no extra charge, and a $9.95 monthly rate without long-term commitments, it provides remarkable value. Furthermore, the program doesn't mandate credit checks or deposits, ensuring hassle-free enrollment. Those eligible can even take advantage of an 

ACP bill credit

 up to $30 per month. Eligibility for this plan requires at least one K-12 student in the household and participation in a government assistance program, such as SNAP or the National School Lunch program. Those interested can easily check their eligibility and




initiate the process

StraightUp Internet

: Another thoughtful offering by Cox is the 

pay-as-you-go StraightUp Internet

 plan. For a flat fee of $50, users prepay for their internet one month at a time, making it transparent and straightforward. The service is tailored for moderate users, catering to light web surfing, emails, and social networking across up to five devices. Just like Connect2Compete, this plan boasts of 100 Mbps download speeds, free wifi modem, no credit checks or deposit, and EasyConnect self-installation. And with no term agreements and a potential ACP bill credit up to $30/mo, the value proposition is hard to ignore.
Both these offerings give emphasis to Cox's dedication to ensuring digital inclusivity, ensuring that the residents of Winslow remain connected and empowered.
Low cost home internet options
Explore our most affordable plans, plus ways to bring your bill to zero!
Cheap Internet for Seniors in Winslow
Knowing well the importance of ensuring that everyone, including seniors, can comfortably navigate the digital age, Cox has introduced tailored solutions such as the ConnectAssist plan. This plan not only offers affordability but is also designed for access to competitive internet speeds.

Whether seniors wish to video call their grandkids, catch up on their favorite shows, access health resources, or simply engage in social networking to stay connected with family, Cox provides an affordable opportunity to do so. With up to 100 Mbps download speeds, this plan supports up to five devices, ideal for moderate web surfing, emails, and social media. Plus, with no term agreement and a potential ACP bill credit, seniors can enjoy a seamless online experience without any financial strain.
ConnectAssist Details:
Features:
Speeds of up to 100 Mbps

Complimentary wifi modem rental

Hassle-free EasyConnect self-installation at no extra charge

Affordable pricing at $30/mo.

Flexible terms with no mandatory long-term agreement

Eligibility for an ACP bill credit, saving up to $30/mo.
Requirements:
Enrollment in at least one government assistance program such as SNAP or Medicaid

Necessary documentation for an eligibility check
How Cox Compares to Other Internet Providers in Winslow, AR
Winslow residents enjoy the best of both worlds with Cox: a strong, dependable internet connection at home and a seamless mobile experience on the go. Thanks to having the largest gig network in the Winslow, Cox consistently delivers top-tier service, offering 2X faster download speeds than T-Mobile Home Internet during the bustling peak hours. 
Cox offers a more reliable and quicker download experience than 5G FWA* or T-Mobile. And when compared to CenturyLink – Cox outpaces them with faster downloads and more consistent speeds*****. This reliability isn't new. For years, Winslow has recognized Cox for having the most reliable and fastest home internet available. 
Cox doesn't compromise when it comes to coverage. They guarantee gig speeds wherever their service is available, ensuring Winslow residents are always connected at top speeds. Pair that with an unbeatable 5G mobile network, and it's clear why Winslow trusts Cox for both internet and mobile needs. 
Introducing Cox Mobile
What makes us different? We see you for you. Right now our internet customers are eligible to sign up for plans as low as $15/GB.***
Winslow Home Internet Summary
Cox isn't just an internet provider; it's an integral part of the Winslow community, ensuring every resident stays connected with reliable, high-speed, and affordable internet options.

In a digital world brimming with choices, Cox stands out, cementing its status not just as an industry leader, but as Winslow's trusted digital partner. Whether you're settling into a movie night, working from the comfort of your home, or connecting with loved ones, Cox makes sure that Winslow's digital heartbeat never skips a beat.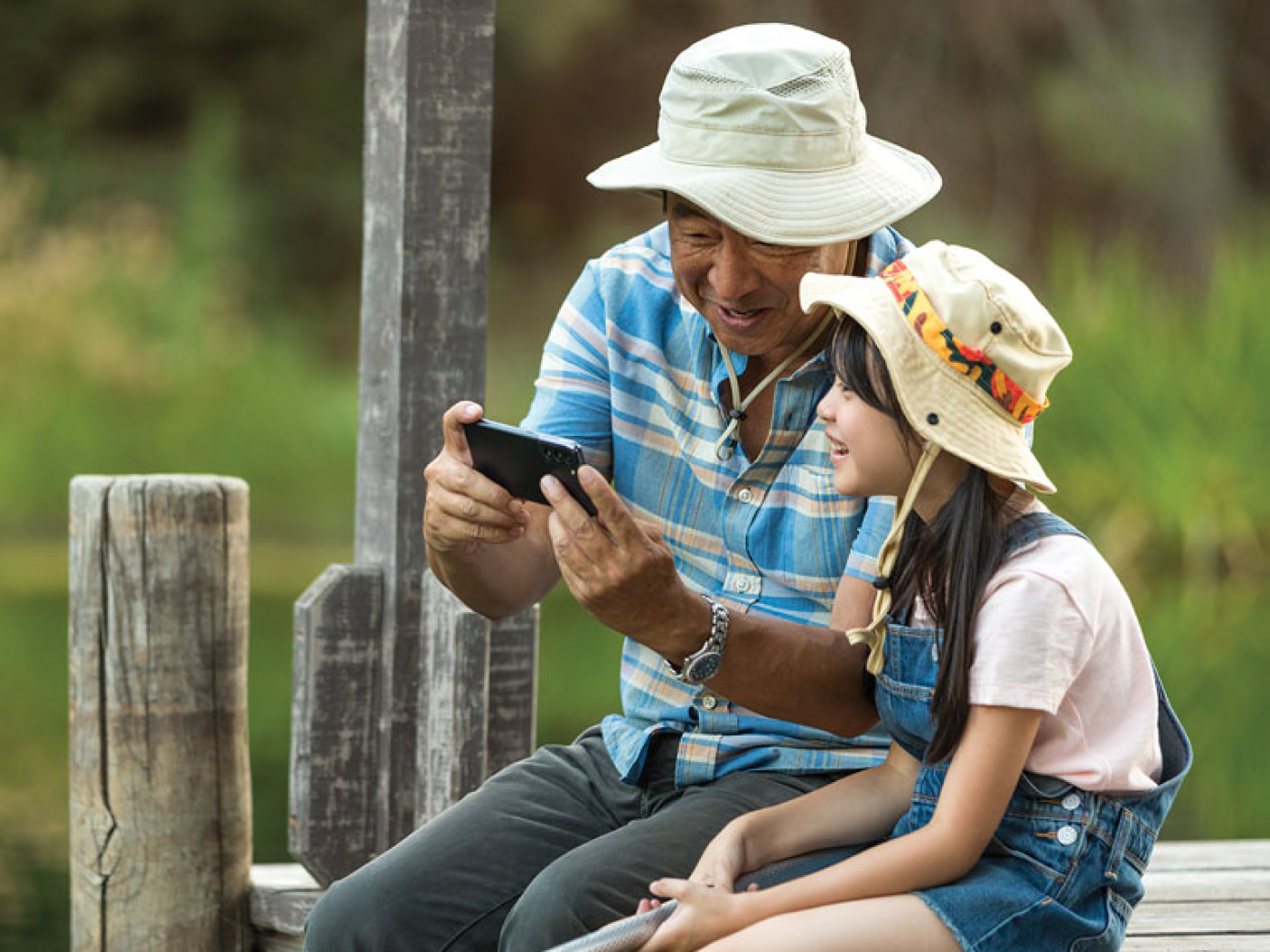 CHOOSE COX AS YOUR Winslow HOME INTERNET PROVIDER
The choice is yours
We know you have many options when shopping for home internet and wifi in Winslow. Check out the options below to find the best home internet plan for you.
Winslow Internet FAQs
Yes, Cox offers the freedom and flexibility of upgrading home internet plans as needed.
Start or Transfer Cox Services
Moving to Winslow?
If you're moving to a new home in Winslow, trust Cox to assist to make it fast and easy.
You have options to transfer as is or modify your current services.
Have you seen the Cox service lineup lately?
The CoxWIFI hotspots can help keep you connected on your mobile device.
If you feel comfortable installing your services that may be an option - we'll evaluate your home and recommend the best option. These Easy Connect Guides can also assist you.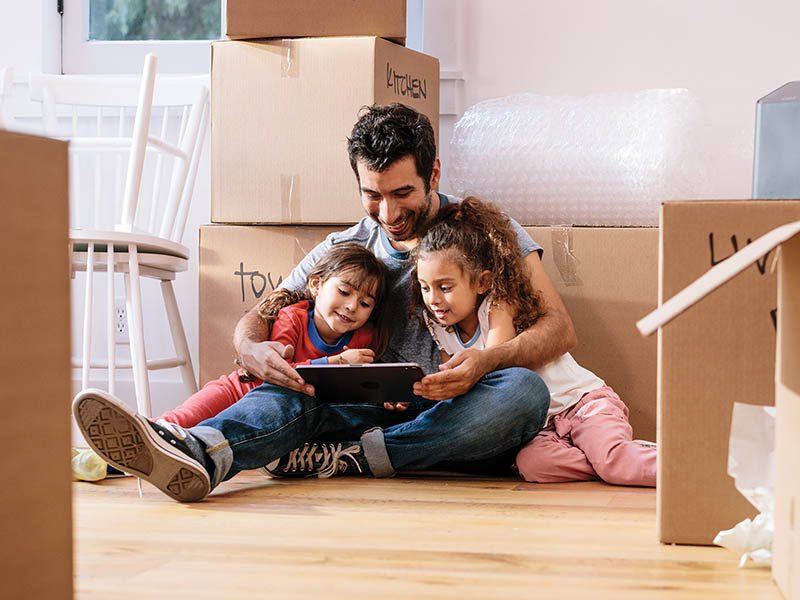 About Cox Internet in Winslow
A note about pricing
Offers expire 3/25/2024 and are available to residential customers in Cox service areas. Prices exclude taxes, surcharges, usage-based charges, certain equipment, and other fees or charges, which are subject to change. If your package includes internet, promotional period runs from first installation of Internet service, even if you change speeds. After promotional periods, regular rates apply. Pricing, packages, and policies are subject to change. Other restrictions may apply. "No annual contract" means no minimum term period requirement and no early termination fees. A credit check and/or deposit may be required. May not be combined with other offers or discounts. Advertised rate and taxes vary by service location. Not all services available everywhere.
‡Next-day delivery
Limited availability and delivery area. Available to customers in pre-wired residences placing orders for Cox Internet, TV and Voice services. Orders must be placed by 1PM local time Monday-Friday. Easy Connect only; additional fee may apply for technician visit after failed self-installation. Offer excludes Homelife installation.
*30-day money-back guarantee
See 30-Day Money-Back Guarantee terms and conditions.
**About making changes to your plan
Additional services can be added at then-current regular rates. Rates and discounts subject to change when adjusting or removing services or equipment.
***Prices exclude taxes, device, activation, roaming data, international usage, and other fees and charges, which are subject to change. Other restrictions apply.
****Based on Cox's analysis of Ookla® Speedtest Intelligence® data during Q3 2023 in Cox serviceable areas. Speed reliability: based on Consistency Score comparisons.
*****In Cox serviceable areas only. Speeds vary and are not guaranteed.
About speeds
- Faster, more reliable download speeds: Based on Cox's analysis of Ookla® Speedtest Intelligence® data during Q3 2023 in Cox serviceable areas. Faster: based on the median speeds delivered. Speed reliability: based on Consistency Score™ comparisons.
- Faster download speeds at peak times: Based on Cox's analysis of Ookla® Speedtest Intelligence® data for median download speeds delivered during peak hours of 7 p.m. – 11 p.m., Monday – Friday in Cox serviceable areas for Q3 2023. Ookla trademarks used under license and reprinted with permission.
About our terms and policies
All services and plans are subject to the Cox Residential Customer Service Agreement (including mandatory arbitration provisions), Acceptable Use Policy (including Cox's right to terminate service for abuse of network), and other policies. See Annual Notice Information for related information and your privacy rights as a Cox customer. For all Cox Communication policies regarding our services and business practices visit cox.com/policies.
About fiber internet service
ONT device and compatible router required for service. A Cox-approved modem, compatible with the tier of service you subscribe to, is required for internet service; for more details see: Cox Certified Cable Modems. Internet delivered through Cox's hybrid fiber-coax network. For current download/upload speeds for all Cox Internet tiers, visit the Speeds and Data Plans page. Uninterrupted or error-free internet service, or the speed of your service, is not guaranteed. Actual speeds may vary based on type of equipment used, environmental and structural conditions in your home, number of users and other factors. Maximum available speeds may vary depending on service area. For more information on Cox Internet, see Cox Internet Service Disclosures.
About data
All Cox Internet plans include 1.25 TB (1280 GB) per month of data usage. Additional Data Plans can be added for an additional monthly charge. Excess usage is $10 per additional 50 GB block. Unused data does not roll over. For more details on data plans and data usage, see cox.com/dataspeedplans and cox.com/datausage.
About Cox TV
See Contour TV service details. See also Contour TV Purchased Content details. All streaming video usage counts towards Cox data plans.
Channel counts
Channel Counts do not include Standard Definition duplicates and include 50 channels of Music Choice.
Homelife eligibility
Offer includes new Cox Homelife Automation service plan and is available to residential customers with current subscription to one or more of Cox video, Internet and/or phone service in select Cox service areas.
Alarm licenses
Cox Homelife Service provided by Cox Advanced Services: Arizona, LLC – Alarm Lic. #18141-0 & ROC Lic. #310876; Arkansas, LLC – Lic. #E 2014 0026 & #CMPY.0002278; California, LLC – Alarm Lic. #7196 & Contractor's Lic. #992992; Connecticut, LLC – N/A; Florida, LLC – Lic. #EF20001232; Georgia, LLC – License: Bryan David Melancon #LVU406595; Idaho, LLC – Lic. #024933; Iowa, LLC – Lic. #C121646 & #AC268; Louisiana, LLC – Lic. #F 2006; Nebraska, LLC – Lic. #26512; Nevada, LLC dba Cox Homelife – Lic. #78331; Ohio, LLC – Lic. #53-18-1671; Oklahoma, LLC – Lic. #2002; Rhode Island, LLC – Lic. #9314; Kansas, LLC – Topeka Lic. #109 & Wichita Lic. #2015-36492; Virginia, LLC – DCJS Lic. #11-7776 & DPOR Lic. # 2705164725
About Advanced Security
Requires Technicolor CGM4141 or Arris TG1682 Panoramic Wifi Gateway; Panoramic Wifi customers with other models may click here to upgrade device at no additional cost.
About Voice
See Cox Digital Telephone service details. See important Cox Digital Telephone Power Outage usage information.