The instructions below provides information and tips on all of the features available to you in the detection mobile app.
My Business Page
After signing in to the detection mobile app, the My Business page displays. From this screen you can arm and disarm your system, turn lights on or off, adjust the thermostat, and monitor the overall system.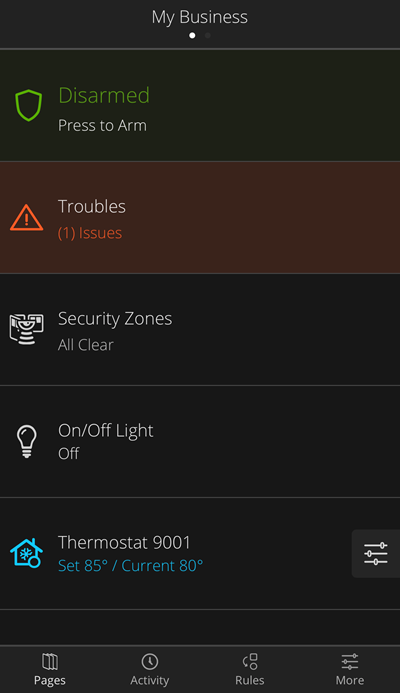 Menu Options
The app is navigated using four menu options at the bottom of your screen. The table below describes each menu option.