Cox is committed to protecting your privacy. The Federal Communications Commission (FCC) has rules that telephone companies must abide by regarding the handling of telephone calling records and other customer-sensitive information. In accordance with these rules, our procedures are designed to protect your privacy.

Your four-digit Cox PIN is designed to protect your account. This PIN is requested during any of the following transactions.
Telephone calling records
Changes to the billing address
Changes to authorized account users
Your Cox PIN is located on your monthly billing statement in the top right section above your service address.

Note: To learn how to access your statement, refer to Viewing Your Cox Bill Online.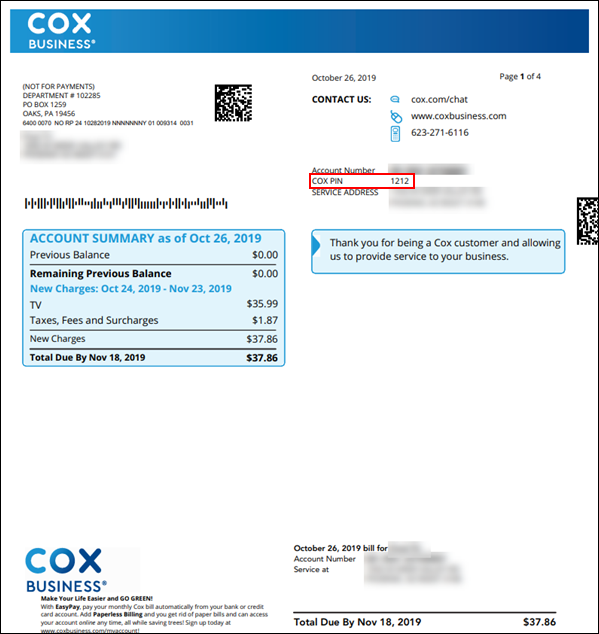 If the PIN is not shown on the statement or you want to change it, refer to the Updating PIN section of Managing Cox Business Accounts Online.

Note: Once a PIN change is made, the statement updates don't show until the next billing statement.