The Receptionist Console is the incoming call routing tool you can use with your IP Centrex service. To access your Receptionist Console, see Signing In to Receptionist Console.
System Requirements
To use Receptionist Console, your computer must meet the system requirements.
Web browser requirements:

Internet Explorer 11 only
Firefox 54 only
Chrome 57 and lower

Computer requirements:

Java JRE 1.6 or higher
Minimum screen resolution 1024 x 768 pixels
Features and Functions
Receptionist Console offers the following incoming calls and contacts management features.

Feature
Description
Call Console
Shows all active calls associated to the DID. In the Conference Call section, conference calls or three-way calls display.
Queued Calls
If the user is assigned to any basic call center queues, then this section monitors the queues.
Contacts
With customizable tabs, you can display the following options as needed.

Personal
Speed dial
Monitored contacts

The Search, Group, Group Common, and queues pull data from your MyAccount profile.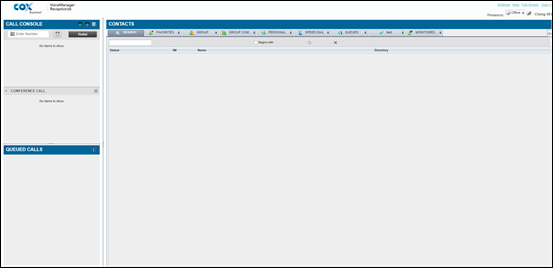 Contact Icons
The following icons indicate the status of a contact's phone or allow you to take action with a specific call.



Settings
To modify Receptionist Console settings, in the upper right-hand corner, click Settings. You can see or manage options on the following tabs.
General
Application
Services
Plug-ins
About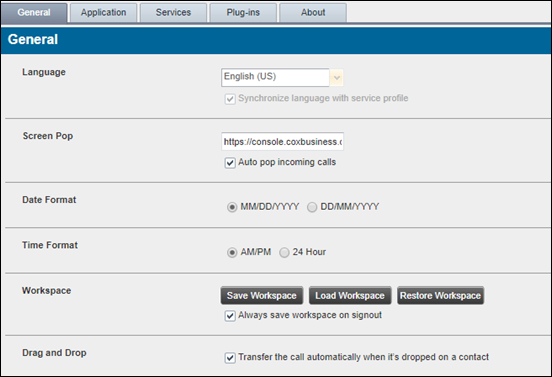 User Guide
For more details about Receptionist Console, use the following resources.