TV
Having problems with your TV signal or Picture? Did you know that most TV issues can be solved by using our in-home reset tool? Just sign-in, click the Reset button, and get back to watching the show. >> Reset My Cable Box
Managing Favorite Channels With Cox Connect
Last Updated: Wed, 10 May 2017 > Related Articles
Summary
Learn to add or remove favorite channels on your mobile device.
Solution
With Cox Connect, you can keep track of your favorite channels using the My Channels feature found in the TV Listing module.
 
Note: You must have a cox.net account to use Cox Connect.
1
Log in to Cox Connect using your smart phone or other mobile device.

Note: If you haven't already created a User ID and Password, sign up for one by registering your account. See Cox.com Account Registration and Preferences.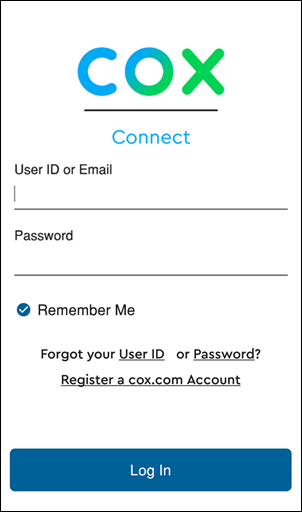 2
Tap the Menu icon.




Tap TV Listings.


3
To add a channel to your favorites, click on a channel.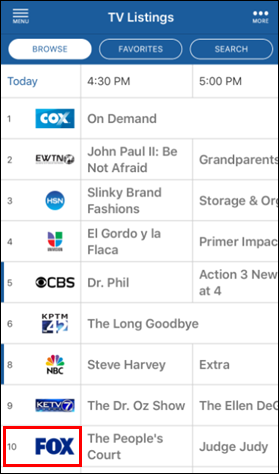 Results: An alert displays informing you that the program has been added to 'My Channels', and the star will turn gold.
4
Toggle the Add To Favorites switch to add the channel to your favorites.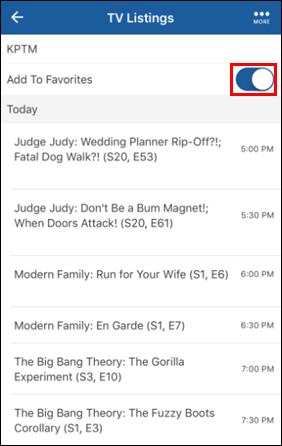 5
To view your favorite channels click the Favorites button at the top of the screen.