Internet
Having problems with your Internet Connection? Did you know that most Internet connectivity issues can be solved by using our Modem Reset tool? Just sign-in, click the Reset button, and get back browsing the Web. >> Reset My Modem
Installing McAfee Family Protection® for Windows
Last Updated: Fri, 23 Sep 2016 > Related Articles
Summary
View the steps to install McAfee Family Protection® for Windows.
Solution
As a Cox High Speed Internet customer, Cox Security Suite Plus powered by McAfee® is licensed for installation on up to five devices, and McAfee Family Protection® on up to three computers.

Note: As of September 22, 2015, McAfee Family Protection is no longer available to download for new users. Existing users can continue using the software.

McAfee Family Protection offers advanced parental controls for your computer.
1
On the Family Protection tab, click the Download button for McAfee Family Protection.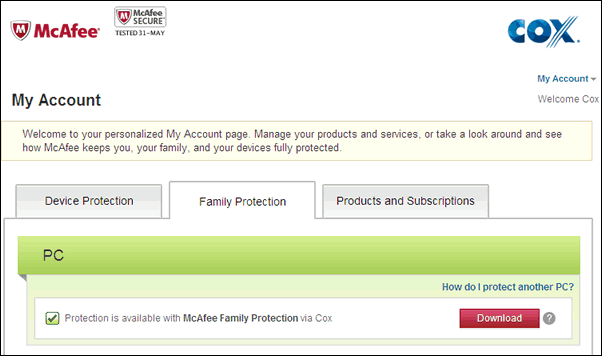 If you have previously installed this software, the Download button will result in an error.
2
Review the License Agreement, and then click
I Agree
.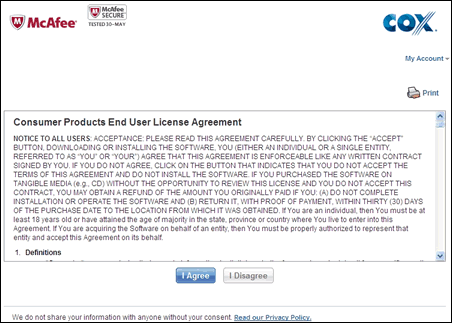 3
Click
Start Download
.
Note
: Write down or save a copy of the serial number on this page for reference. You will be prompted to enter this serial number during installation.
.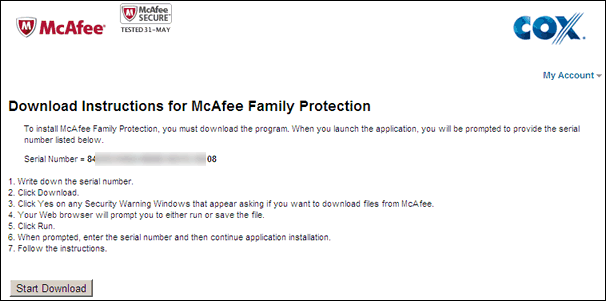 4
Once the download has completed, the InstallShield Wizard will run. Click
Next
.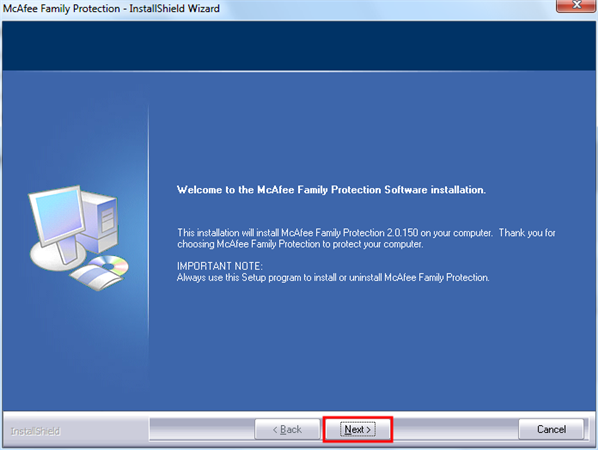 5
After reviewing the End User License Agreement, select
I accept the terms of the license agreement
, and then click
Next
.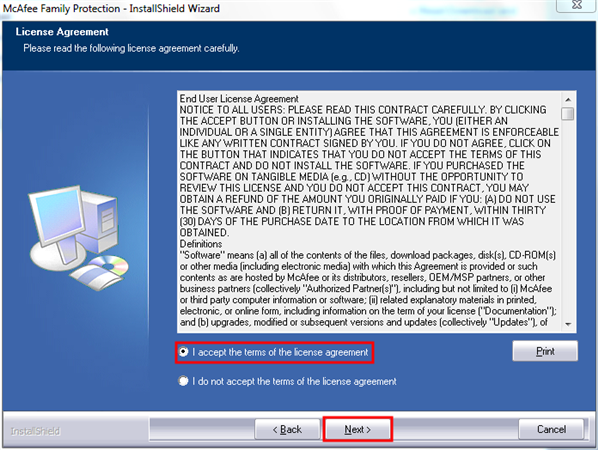 6
Click
Install
.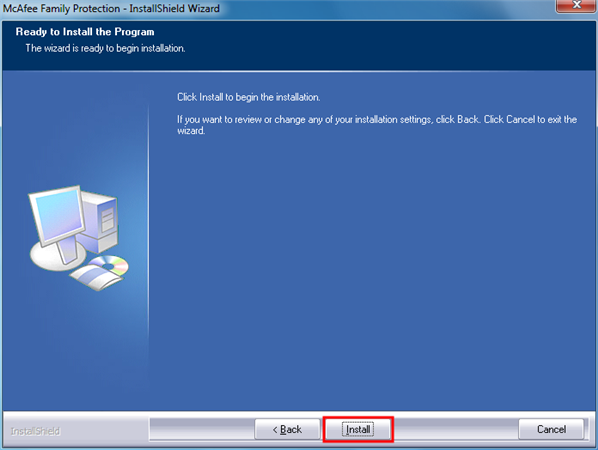 7
Select
Yes, I want to restart my computer now
and then click
Finish
.
8
After reboot, enter the primary account
User ID
or Email address, and
Password
used to sign in to Cox.com to activate McAfee Family Protection.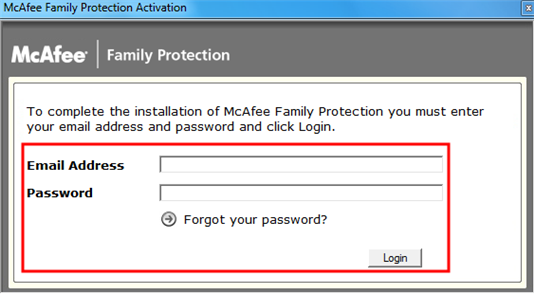 9
Click the
close this window
link.
Result
: McAfee Family Protection is now installed on your computer.