Internet
Having problems with your Internet Connection? Did you know that most Internet connectivity issues can be solved by using our Modem Reset tool? Just sign-in, click the Reset button, and get back browsing the Web. >> Reset My Modem
Summary
Learn how to determine which version of Windows is installed on your computer.
Solution
Need to figure out which version of Windows your computer is running? Follow the steps below.
1
From the Start menu, right-click Computer and then select Properties.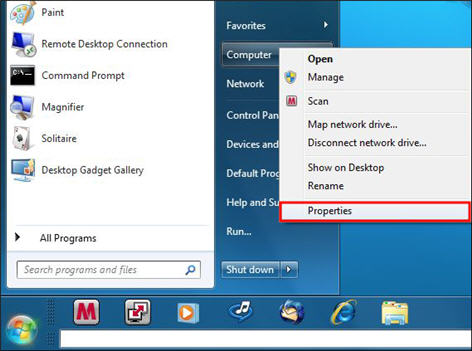 Result: The System window displays.
2
Windows edition displays the version of windows in use.
System type displays whether a 32-bit or 64-bit operating system is in use.

Note: This window also displays service pack information, if applicable.