Internet
Having problems with your Internet Connection? Did you know that most Internet connectivity issues can be solved by using our Modem Reset tool? Just sign-in, click the Reset button, and get back browsing the Web. >> Reset My Modem
Summary
Learn how to change your Cox PIN in My Account.
Solution
Sometimes it is necessary to change your Cox PIN. If you need to do so, follow the steps below.
2
From the Cox.com home page, click Sign In My Account.
Enter your primary User ID and Password, then click Sign In.

Note: You must log in as the primary Account Holder to create or modify an Authorized User.
3
Click View Profile.
 

4
Under My Profile, click Password & Security.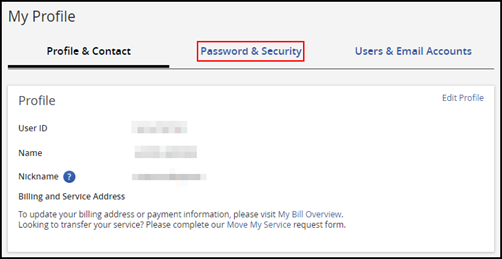 5
In the Security section click Edit Preferences.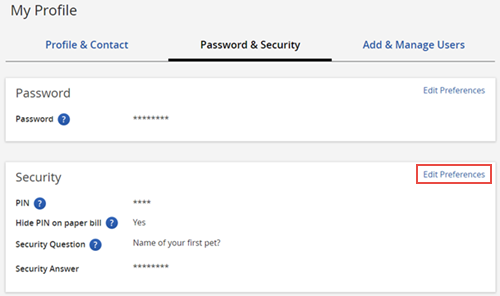 6
Enter your Current PIN.
Enter a 4-digit number for your New PIN, then reenter it.
Click Save Changes.