Internet
Having problems with your Internet Connection? Did you know that most Internet connectivity issues can be solved by using our Modem Reset tool? Just sign-in, click the Reset button, and get back browsing the Web. >> Reset My Modem
Summary
Learn how to verify iPad Wi-Fi connection.
Solution
1
From the Home screen, select Settings.
2
From the left navigation menu, tap Wi-Fi.

Note: If Wi-Fi is OFF, tap the OFF button to turn ON.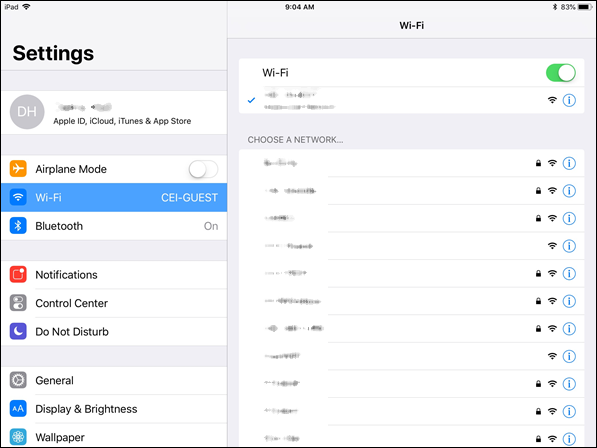 3
Tap a Wi-Fi network name, then proceed according to the table below.
 
If...
Then...

The iPad has connected to this network before 
The network is unsecured

The iPad connects to the network.

The iPad has not connected to this secured network before
The network password has changed

Enter the network password when prompted, then tap Join.

Result: The iPad connects to the Wi-Fi network and the WiFi icon displays the network signal strength.

Notes:
The WiFI icon displays network signal strength, not the presence or speed of the Internet connection.
Once an iPad joins a network, it automatically connects when in range.
When more than one remembered network is in range, the iPad connects to the most recently used network.