Internet
Having problems with your Internet Connection? Did you know that most Internet connectivity issues can be solved by using our Modem Reset tool? Just sign-in, click the Reset button, and get back browsing the Web. >> Reset My Modem
Summary
Learn to transfer caller name or phone number to your contact list.
Solution
Use your smart phone or other mobile device to create contacts from your received calls.

Important: Be sure to install the Cox Connect app on your device before you begin.
1
Launch the Cox Connect app.
Sign in with your User ID and Password.

Note: If you haven't already created a User ID and Password, go to Cox.com and click Register at the very top of the screen.


Under the Phone Tools section of the Home screen, tap the Calls icon.

Result: The Phone Tools screen displays.
2
You can choose a number from this list or one of the following call lists at the top of the screen.
All Calls
Missed Calls
Voice Mail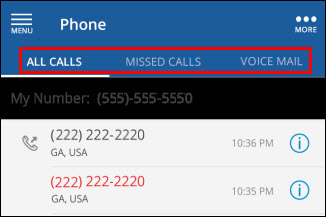 3
Tap the Create New Contact option.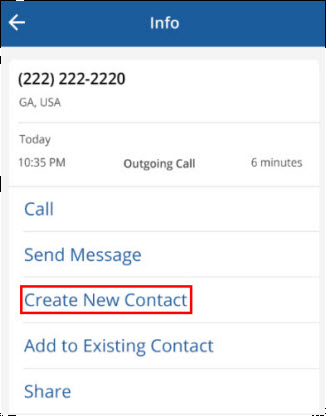 4
Enter or edit information about the New Contact, and then tap Save.