Internet
Having problems with your Internet Connection? Did you know that most Internet connectivity issues can be solved by using our Modem Reset tool? Just sign-in, click the Reset button, and get back browsing the Web. >> Reset My Modem
Scheduling and Recording Programs With Cox Connect
Last Updated: Tue, 18 Oct 2016 > Related Articles
Summary
Schedule a reminder or recording from the TV and DVR option of the Cox Connect app.
Solution
Using Cox Connect, you can schedule remind yourself of upcoming programs and you can schedule them to record.

Note: You must have a cox.net account to use Cox Connect.
You cannot schedule a reminder for a program that has started or that has already aired in that time slot on that day. In addition, you can only set one reminder for a program. If you try to set a second reminder for that same program, you will see an error message display.
1
Log in to Cox Connect using your smartphone or other mobile device.

Note: If you haven't already created a User ID and Password, sign up for one by registering your account. See Cox.com Account Registration and Preferences.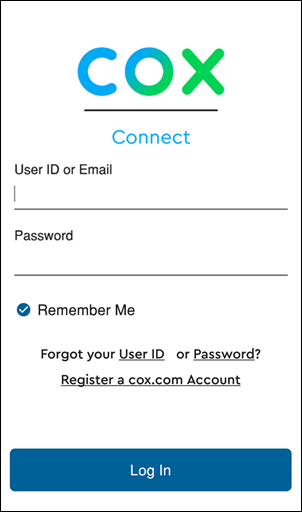 2
Tap the Menu icon.




Tap TV Listings.


3
From TV Listings, tap the program you want to record or set a reminder.
Note: If you do not see your show, perform a search by tapping Search. You can browse by scrolling up or down on the current window.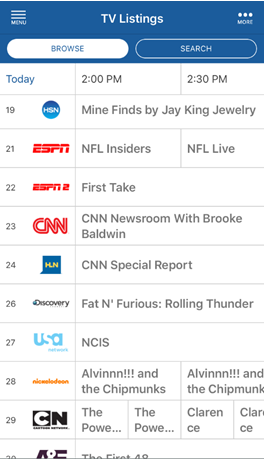 4
Tap either Record or Set Reminder.
5
If you are setting a recording, follow these steps.

Choose the Digital Receiver you want to use to record the program.





Tap Save Recording.

Results: A confirmation displays.





If you are setting a reminder, a confirmation displays informing you that you will be reminded 15 minutes prior to show time. The reminder comes in the form of an alert on your mobile device.