Homelife Support
Learn how to protect, connect, and relax with support for your Homelife service. From arming and disarming your alarm, to managing your portal, Cox Homelife Support helps you with troubleshooting and step-by-step solutions.
Summary
Learn how to reboot the Cox Homelife touchscreen.
Solution
Follow these steps to reboot your Cox Homelife touchscreen.
 
These steps are for touchscreens purchased prior to November 2013.
 
1
From the touchscreen home screen, tap Settings.
2
Enter the Master Code to proceed to the Settings menu.
3
From the Settings menu, tap Advanced Settings.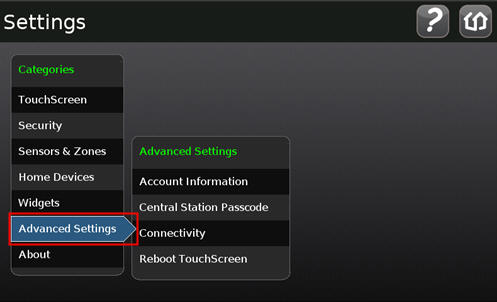 4
From the Advanced Settings menu, tap Reboot TouchScreen.
5
From the Reboot TouchScreen screen, tap Reboot TouchScreen.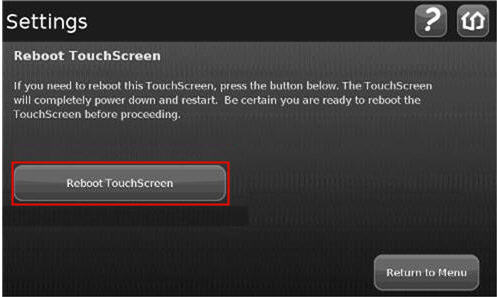 Note: If prompted, re-enter the Master Code.
 
Result: A message, "Preparing system for reboot" displays. The touchscreen takes one to two minutes to reboot. Once the reboot is complete, the touchscreen home screen displays.
 
Suggested Homelife Topics