Homelife Support
Learn how to protect, connect, and relax with support for your Homelife service. From arming and disarming your alarm, to managing your portal, Cox Homelife Support helps you with troubleshooting and step-by-step solutions.
Adding and Modifying Guest Keypad Codes Using Cox Homelife
Last Updated: Wed, 24 May 2017 > Related Articles
Summary
Your Cox Homelife system allows you to add and modify keypad codes on the subscriber portal, touchscreen, and mobile app.
Solution
Subscriber Portal
Follow the steps below to add or modify secondary keypad codes using the Subscriber Portal.
1
Sign in to the Cox Homelife Subscriber Portal.
On the My Home page, select the More menu.
Click Keypad Codes.


2
Click the ADD KEYPAD CODE button, or to modify a code, click the pencil icon.



3
When the Account Verification window displays, enter the Master Code.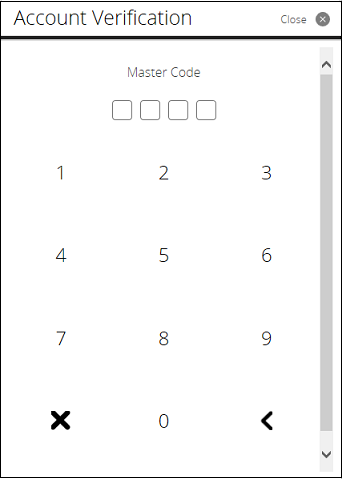 4
On the Add Keypad Code window, complete the following steps:
Enter the Name for your new code.
Select the arming level, Arm/Disarm or Arm Only, from the drop down menu.
Enter the four-digit code.
Select the Active Days for when this code should be active.
Click SAVE.


Touchscreen
Create and manage a guest access code using the Touchscreen.
1
From the Cox Homelife Touchscreen Settings menu, touch Security > Manage Keypad Codes.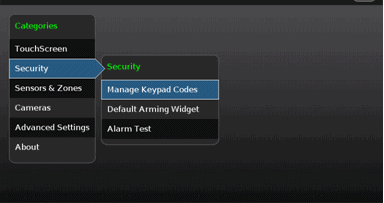 2
Touch Add Keycode or Edit.
 
3
Enter the Master Keypad Code, then touch OK.
4
On the Add Keypad Code screen, complete the following steps:
Enter the Name and Access Code.
For Level, select Guest.
Touch DONE.
Suggested Homelife Topics