Homelife Support
Learn how to protect, connect, and relax with support for your Homelife service. From arming and disarming your alarm, to managing your portal, Cox Homelife Support helps you with troubleshooting and step-by-step solutions.
Setting Up Emergency Dispatch Contacts Using the Cox Homelife Subscriber Portal
Last Updated: Tue, 23 May 2017 > Related Articles
Summary
Following this process identifies the Emergency Dispatch contacts who are the persons contacted by a call center when an alarm is tripped.
Solution
Follow the steps below to manage the Emergency Contacts that the Central Monitoring Station (CMS) calls before they contact the police in an emergency when an alarm is tripped. There are two primary contacts listed and they cannot be deleted. 

Note: When the CMS calls an Emergency Contact, the person must give the Secret Word (Central Station Passcode) to cancel an active alarm.
2
Select the
More
menu and click
Contacts
.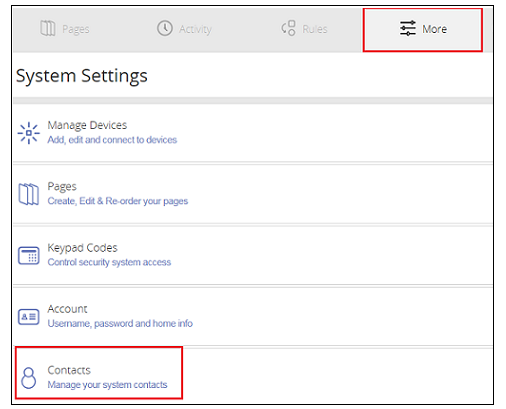 3
To modify the Call before police in emergency contacts, click the Pencil icon.

Note: You are unable to delete the two primary contacts.
 
4
Follow the steps below to modify the contact information.
Enter a First Name, Last Name, and Phone number.
From the drop down menu, select if the phone number is home, mobile, or other.
Click SAVE.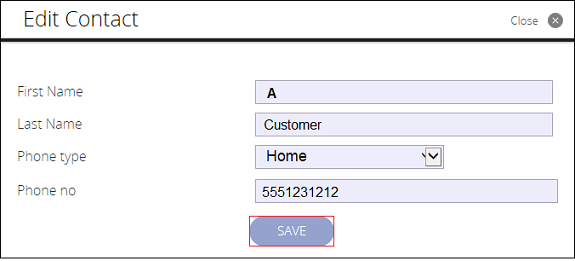 Suggested Homelife Topics